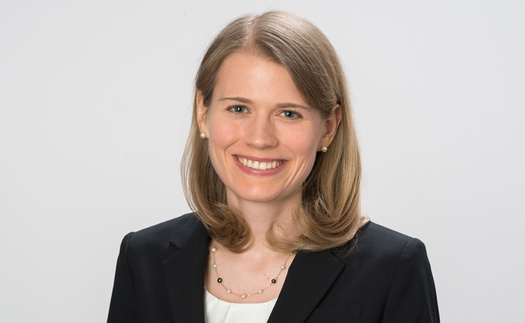 Practices
Selected Expertise
Damages estimation
Data analysis
Discovery support
False Claims Act
Healthcare economics
Healthcare reimbursement
Off-label marketing
Pharmaceutical pricing and reimbursement
Reimbursement and claims data
Response to governmental investigations
Selected Industries
Healthcare
Medical devices
Medicare and Medicaid
Pharmaceuticals
Kathleen Chandler specializes in economic and statistical analyses, discovery support, and leading teams that analyze large, complex data sets. She has experience working with counsel through all stages of litigation—both in support of testifying experts as well as during government investigations and associated settlement discussions. Her work focuses on False Claims Act (FCA) and related engagements involving drug manufacturers, medical device manufacturers, and healthcare providers which often require the analysis of large sets of Medicare or Medicaid claims data, IMS data, or marketing data. She also has experience in antitrust, intellectual property, and class certification matters.
Selected Experience
In United States ex rel. Kevin N. Colquitt v. Abbott Labs., Inc., served as lead manager supporting Dr. Eric M. Gaier's expert analyses in connection with alleged off-label promotion of certain medical devices that violated the FCA. Evaluated opposing expert's opinions regarding causation and damages based upon economic theory, discovery evidence, and Medicare's reimbursement methodology for the medical devices at issue. Analyzed the statistical reliability of opposing expert's damages calculations based upon sample data.

In Legg v. Lab. Corp. of Am. Holdings, served as lead manager supporting expert analyses of Dr. Christopher Stomberg on behalf of a large clinical laboratory testing provider alleged to have violated the Fair and Accurate Credit Transactions Act (FACTA). Evaluated how data documenting the allegedly at-issue transactions informed the ascertainability of plaintiff's proposed class and the determination of whether individual issues predominate over common issues.

Provided consulting expertise and expert support to counsel for a large chain of clinics alleged to have engaged in pharmaceutical dosing and administration practices that violated the FCA. Evaluated liability and damages using statistical sampling, benchmark analysis, and cost-benefit analysis.
Supported academic expert's analyses regarding public interest and commercial success in a patent infringement matter before the International Trade Commission related to the importation of certain surgical products.
Served as lead manager supporting expert analyses of Dr. Eric M. Gaier related to damages stemming from the implantation of certain models of cardiac devices that allegedly violated the FCA. The case involved allegations that at-issue devices were defective and that the corrective manufacturing change was not properly reported to the Food and Drug Administration. Constructed models of counterfactual scenarios had the manufacturing change been properly reported, and analyzed resulting damages within the context of Medicare's coverage and reimbursement policies for medical devices.
Provided consulting support to internal and external counsel for a brand name drug manufacturer alleged to have engaged in marketing practices that violated the Food, Drug, and Cosmetic Act; the Anti-Kickback Statute; and federal and state FCA laws. Worked with counsel for several years to evaluate liability, causation, and damages by analyzing the manufacturer's contracting practices, trends in sales to specific medical providers, and patterns of claims submitted by clinics and hospitals to Medicare and Medicaid.
Supported Dr. Richard Manning in analyzing the economics of compensated blood plasma donation given the current supply and demand of plasma and plasma-derived medical products.
Supported Dr. Richard Manning in preparing a white paper analyzing the financial, administrative, and information-related barriers preventing older adults from receiving recommended vaccinations based on statistical analysis of government survey data.
Supported Dr. Richard Manning in preparing a report on behalf of research-based pharmaceutical and biotechnology firms analyzing potential compliance costs associated with government price reporting requirements implemented by the Affordable Care Act.
Provided consulting support on behalf of joint defense groups and specific pharmaceutical manufacturers facing allegations brought by state Medicaid agencies that manufacturers' fraudulent price reporting led Medicaid to overpay for certain pharmaceuticals. Performed analyses of pricing and Medicaid reimbursement of branded and generic products, including exposure estimation and rebuttal of plaintiffs' experts' damages methodology.
Education
MA, Applied Economics, Johns Hopkins University
BA, Economics and Spanish, University of Virginia
Insight
International Journal of the Economics of Business

,

June 2015