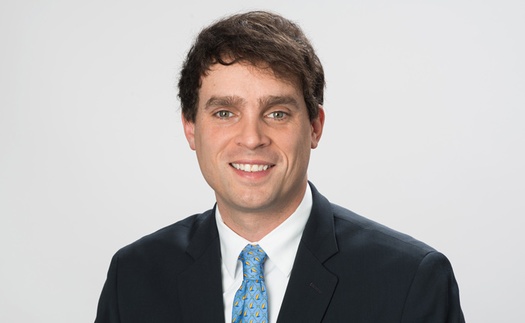 Practices
Selected Expertise
Antitrust analysis
Auctions
Energy commodity and transaction pricing
Energy market analysis
Market design
Natural gas and power pricing
Power procurement
Regulatory policy analysis
Renewable energy
Utility rate regulation
Selected Industries
Distribution utilities
Electricity
Energy
Finance
Intermittent resources
Natural gas
Oil and gas
Power generation
Vincent Musco provides expertise in electric industry policy, market design, market monitoring, and market operations. He has served as an expert witness and provided expert testimony on a variety of energy market and ISO/RTO issues, such as pricing in organized electricity markets, the economics of fuel and power purchases by utilities, and Federal Energy Regulatory Commission (FERC) open access transmission concerns. Mr. Musco has consulted on market design and operations, economic, antitrust, environmental, and regulatory policy. In addition, he worked on behalf of private merchant transmission developers designing and executing open seasons and solicitations for transmission capacity that meet FERC requirements.
Prior to joining Bates White, Mr. Musco was a Managing Director with Boston Pacific Company, where he focused on market design, working on behalf of the Southwest Power Pool (SPP), state commissions, and wholesale market participants. Before that, he worked as an Economist with FERC on market design issues in the California ISO, PJM Interconnection, New England ISO, and New York ISO.
Selected Experience
Directed report on Southwest Power Pool's Integrated Marketplace design and performed analysis on SPP's day-ahead market design, including resource adequacy issues, financial transmission rights, virtual bidding, creditworthiness requirements, settlements, and market monitoring.
On behalf of the Mississippi Public Service Commission, provided direct testimony and a recommendation on the results of the Independent Auditor's Report on the Annual Management Review Audit of Entergy Mississippi, Inc. (October 1, 2012–September 30, 2014)
Consulted for SPP's Board of Directors on a variety of issues, including demand response, distributed generation, bid cost recovery and resettlements, transmission cost allocation, retail electricity pricing, and compliance matters such as FERC's Order No. 1000 and Dodd-Frank legislation.
Led a reliability audit of a major US utility on behalf of FERC and the North American Electric Reliability Corporation.
Consulted on behalf of the Texas Public Utilities Commission in analyzing a proposed acquisition of a major utility.
On behalf of Capital Power Corporation, TransCanada Energy Ltd., and TransAlta Corporation provided direct evidence and oral testimony concerning Milner Power Inc.'s Transmission Loss Factor Rule and Loss Factor Methodology Complaint. (Alberta Utilities Commission, Application No. 1606494)
Led Boston Pacific's merchant transmission practice in designing and executing open seasons and open solicitations for private merchant transmission developers that meet FERC's open access and competitive requirements.
Evaluated competitive offers to build new geothermal resources in Hawaii, providing written reports to the Hawaii Public Utilities Commission.
Worked on US market rule and market design issues related to energy, capacity, ancillary services, demand response, financial transmission rights, virtual bidding, and scarcity pricing in most of the major US ISO and RTO markets.
Education
MS, Economics, American University
BS, Economics (with distinction), James Madison University