Summary
Amelia Irvine is a Manager in the Life Sciences Practice. She specializes in analyzing large, complex data sets and assisting with discovery support. Her work involves performing and overseeing economic and statistical analyses in the life sciences sector, including analyses related to pharmaceutical promotion, prescribing of controlled substances, and patient healthcare patterns. She has experience supporting testifying experts and working with counsel through all phases of litigation—including settlement discussions and bench and jury trials.
Education
BA, Economics (with honors) & Government (with honors), Georgetown University
SPOTLIGHT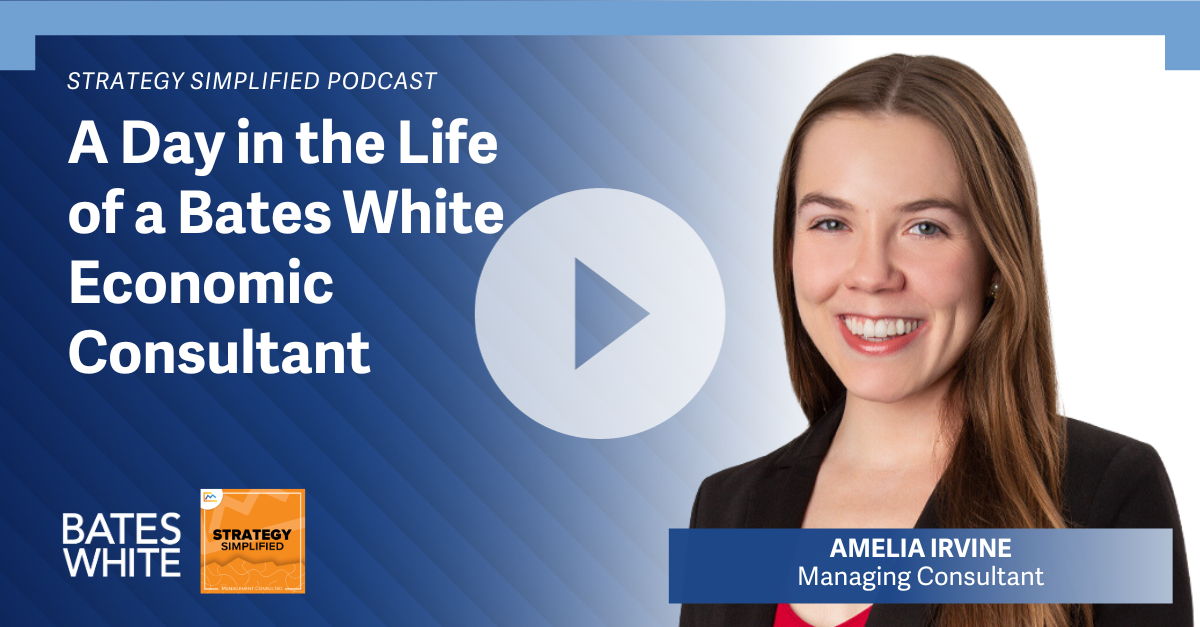 Ms. Irvine was interviewed on an episode of Management Consulted's Strategy Simplified podcast about her role at Bates White, what it was like to join the firm as an experienced hire, Bates White's hiring process, and more.
Practices