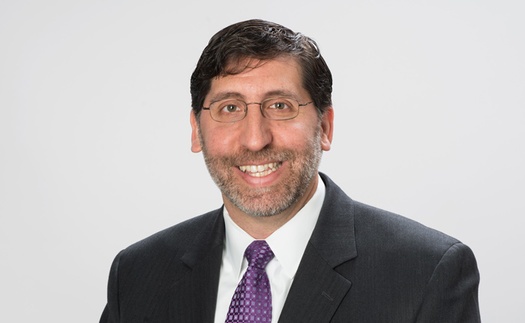 Practices
Selected Expertise
Antitrust damages assessment
Cartels
Collusion
Complex litigation damages estimation
Database development
Discovery support
Liability analysis and forecasting
Market analysis and research
Opt-out litigation
Price-fixing
Settlement and mediation support
Selected Industries
Automotive industry
Chemicals
Computer hardware and software
Medical devices
Pharmaceuticals
Pulp and paper
Textiles
Transportation
Scott Lobel has more than 15 years of experience working closely with clients in complex matters throughout the litigation process, from prefiling analysis through discovery, expert testimony, and preparation for trial. He has extensive experience in cartel cases, working with plaintiffs and defendants to provide economic analysis of liability, estimate damages resulting from allegations of anticompetitive conduct, support testifying experts, and support settlement discussions and mediation. Mr. Lobel has been the lead consulting expert on cases related to market manipulation. Mr. Lobel also manages project teams providing economic analysis in cases involving intellectual property disputes, proposed acquisitions, and allegations of bundling and monopolization.
Mr. Lobel works with leading law firms and Fortune 500 clients across multiple industries, including asbestos, chemicals, computer technology, electronics, financial services, manufacturing, medical devices, pharmaceuticals, pulp and paper, textiles, telecommunications, and transportation.
Selected Experience
Served as the lead consulting expert for a coalition of direct action plaintiffs in In re Puerto Rican Cabotage Antitrust Litigation. The case involved ocean transportation of goods between the United States and Puerto Rico, and resulted from one of the largest domestic price-fixing conspiracies ever investigated by the United States. Retained in the initial stages of the case to analyze transportation contracts and purchase data to assess damages. As the litigation developed, performed economic analyses to assess liability and damages, critiqued opposing expert analyses, and supported settlement discussions, including participation in multiple settlement mediations. Case settled prior to the submission of expert reports.
Serving as the lead consulting expert for direct-action plaintiffs in two transportation industry price-fixing matters. Current responsibilities include industry research, economic analysis to assess liability, damages estimation and analysis, and settlement and mediation support.
Serving as the lead consulting expert for a direct-action plaintiff in two manufacturing industry price-fixing matters. Current responsibilities include industry research, damages estimation and analysis, economic analysis to evaluate potential for extended liability periods, and settlement support.
Supported multiple testifying experts on behalf of direct and indirect plaintiffs in In re Dynamic Random Access Memory (DRAM) Antitrust Litigation. Managed affirmative and rebuttal analyses and supported deposition preparation. Collaborated with counsel throughout the discovery process in preparing interrogatories, document requests, and drafting deposition questions on core economic issues. Assisted with settlement presentations and mediation. Other responsibilities included analyzing client and defendant purchase data and conducting targeted industry research to support expert analyses.
Supported the testifying expert on damages for direct-action plaintiffs in In re Electrical Carbon Products Antitrust Litigation. Primary responsibilities included damages analysis, assessment and collection of plaintiff purchase and defendant sales data, and industry research. Also provided consulting support of litigation in the US and Europe.
Provided economic consulting support to a health insurer in a proposed acquisition under investigation by the Department of Justice. Analyzed potential competitive effects of the merger, including analysis of win-loss data and upward pricing pressure (UPP). Assisted in evaluating potential settlement/divestiture options.
Supported the testifying expert working with Amgen Inc. in seeking a permanent injunction to prevent Teva Pharmaceuticals USA Inc. from entering the US market prior to the expiration of Amgen's patents. Assisted in developing a simulation model of potential entry and in devising economic arguments concerning the application of the four factors identified in the US Supreme Court's opinion in eBay v. MercExchange.
Managed industry research, data analysis, and statistical damages estimation for a major defendant in In re Polyester Staple Fiber Antitrust Litigation. Worked closely with inside and outside counsel to support discovery requests and settlement negotiations with direct and indirect plaintiffs.
Supported the testifying expert on liability for a large plaintiff opt-out group in In re Vitamins Antitrust Litigation. Managed data collection, executed affirmative and rebuttal analyses, and assisted experts in deposition preparation. Provided discovery support for more than 30 depositions, including developing and managing document review processes across three consulting firms and creating organizational and document coding systems for more than four million pages.
Education
BSE, Mechanical Engineering and Economics, Duke University