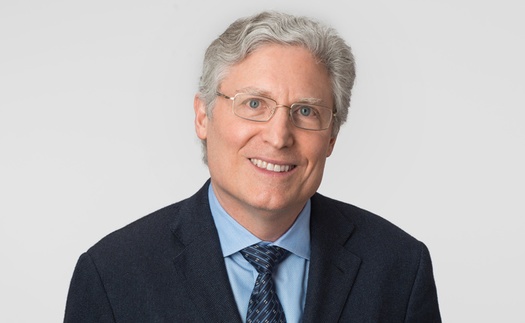 Selected Expertise
Antitrust analysis
Causation analysis
Damages estimation
Econometrics
Exclusionary conduct
Liability analysis and forecasting
Mergers and acquisitions
Monopolization
Public finance
Statistical analysis
Selected Industries
Finance
Healthcare
Manufacturing
Microprocessors
Pharmaceuticals
Structured products
Technology
Telecommunications
TransportationVitamins
Douglas Bernheim is the Edward Ames Edmunds Professor of Economics at Stanford University. He provides expert testimony in high-profile litigation, mergers, and regulatory matters on such topics as market definition, competitive impact, countervailing efficiencies, monopolization, antitrust liability, causation, and damages. He has authored numerous expert reports, testified at deposition and trial, and assessed liability or damages in several industries.
Dr. Bernheim has more than 25 years of experience and is a recognized leader in the academic community for his many contributions in the areas of industrial organization, public finance, applied econometrics, and microeconomic theory. He is the author of more than 125 publications, including 60 peer-reviewed journal articles, four books, and many other professional and academic publications. He holds multiple distinctions, including John Simon Guggenheim Memorial Foundation Fellowship, Center for Advanced Study in the Behavioral Sciences Fellow, American Academy of Arts and Sciences Fellow, and Econometric Society Fellow. He is also listed in Global Competition Review's International Who's Who of Competition Economists.
Selected Experience
On behalf of plaintiffs in the matter In re Vitamin C Antitrust Litigation, testified in the US District Court for the Eastern District of New York. The case alleged price-fixing agreements between Chinese suppliers of vitamin C. Analysis demonstrated that price increases during the alleged cartel period, 2001–2006, were disproportionate when compared to the prices of production inputs and other changes in supply and demand conditions. Analysis also discredited the defendants' argument that the 2003 SARS epidemic was responsible for the sharp price hikes. SARS had only a modest effect on vitamin C prices. Analysis led to the conclusion that vitamin C prices were inflated during the cartel period primarily because of the activities of the cartel. Defendants were found liable for entering into agreements with competitors to fix prices during the cartel period and were fined treble damages of $162.3 million, the full damages requested by plaintiffs. The case marks the first time that Chinese companies have faced a trial on US antitrust claims.
Served as testifying expert on behalf of AMD in the landmark antitrust case AMD v. Intel. Submitted expert report addressing issues such as the circumstances under which "exclusionary conditions" are anticompetitive and the appropriate tests to apply in various situations. Identified a method to determine whether or not the alleged conditions placed by Intel on its customers are anticompetitive, independent of any comparison of prices and costs.
Providing written and deposition testimony in litigation involving extensive accounting and financial fraud by executives at a large telecommunications company. Evaluating claims that certain financial institutions aided and abetted breach of fiduciary responsibility and accounting fraud committed by company insiders. Assessing and measuring potential damages related to the aiding and abetting claims and apportioning damages among various types of wrong-doing.
On behalf of the unsecured creditors committee of the Enron estate in Enron Creditors Recovery Corp. v. Citigroup, submitted expert report and provided deposition testimony to quantify the impact of alleged accounting fraud on a bankrupt energy company's credit rating and assess damages attributable to defendants' aiding and abetting a breach of fiduciary duty by company insiders.
Provided written, deposition, and hearing testimony in Amgen v. F. Hoffman-La Roche to advise the court considering a permanent injunction against Roche's sales and marketing of a product that infringes Amgen's patents. Testimony focused on the implications of Medicare reimbursement policies on competitive dynamics among drug manufacturers and the impact of the potential entry of Roche's product on Amgen, healthcare providers, Medicare, and third-party payors.
Provided written, deposition, and trial testimony on behalf of Adelphia Recovery Trust in Adelphia Communications Corporation v. Motorola, a lawsuit alleging that Motorola aided and abetted Adelphia in Adelphia's breach of fiduciary duties and in its perpetuation of a massive financial fraud on Adelphia's investors.
In In re Vitamins Antitrust Litigation, worked closely with Bates White professionals to develop appropriate economic and statistical methods to quantify the damages resulting from defendants' alleged price-fixing conspiracy. Offered written, deposition, hearing, and trial testimony.
On behalf of Qwest Communications, submitted expert affidavits before the Federal Communications Commission and presented before the Department of Justice regarding the competitive effects of the acquisition of MCI by Verizon Communications and AT&T by SBC Communications.
Education
PhD, Massachusetts Institute of Technology
AB, Harvard University
Events
Washington, DC

,

March 28, 2012

Washington, DC

,

June 7, 2010

Washington, DC

,

June 2, 2008