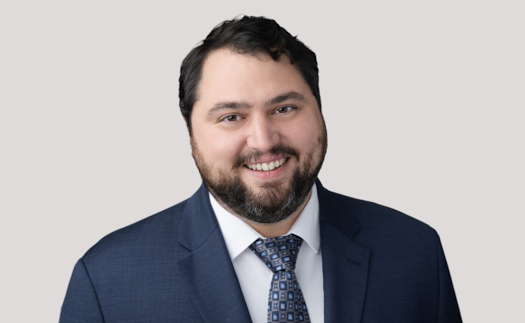 Practices
Selected Expertise
Antitrust analysis
Class certification
Damages estimation and rebuttal support
Data analysis
Discovery support
Health plan issues
Market power
Reimbursement and claims data
Selected Industries
Health insurance
Healthcare
Hospitals
Life sciences
Medicare and Medicaid
Payers
Pharmaceuticals
Providers
Josh Waizer specializes in data analysis and management, discovery support, and industry analysis in the healthcare and life sciences sectors. He has experience supporting testifying experts and working with counsel on behalf of clients through all stages of litigation and government investigations, including related settlement discussions. His work focuses on health insurance and includes an expertise in analyzing large healthcare claims data sets. He also has experience in matters involving mergers, monopolization, class certification, reimbursements, health plan network issues, contract disputes, intellectual property, price fraud, and damages assessment in the pharmaceutical and healthcare provider industries.
Selected Experience
In In re WellPoint, Inc. Out-of-Network "UCR" Rates Litigation, supported the expert work of Dr. Eric M. Gaier on economic issues associated with class certification and merits on behalf of defendant WellPoint in connection with alleged underpayment of out-of-network benefits associated with alleged violations of ERISA, California UCL, breach of warranty, and breach of implied covenant of good faith obligations. The court denied plaintiffs' motion for class certification and granted defendants' motion for summary judgment.
Supported the work of Mr. Arun Sharma on behalf of a large health plan in a Department of Labor investigation regarding the health plan's reimbursement methodology.
Provided consulting and expert support to a large health insurer in an arbitration matter involving contract dispute with a hospital system.
Supported the work of Dr. Cory Capps on behalf of the Federal Trade Commission in its proceedings seeking to block Cabell Huntington Hospital's acquisition of St. Mary's Medical Center in Huntington, WV. Analysis addressed competition in inpatient hospital services and outpatient surgical services and explained why proposed behavioral remedies would not offset the harms from lessened competition.
Led data analysis and provided consulting support on a market intelligence project for a major health insurance company.
In In re Seattle Children's Hospital, supported the expert testimony of Dr. Cory Capps on the role of high value provider networks in containing health care costs and the necessity of competitive provider contracting under the Affordable Care Act.

Provided consulting support to counsel for a major brand name pharmaceutical company in litigation alleging its marketing practices violated state law.

In Purdue Pharma L.P. v. Depomed, Inc., supported the expert work of Dr. Eric M. Gaier on commercial success as an objective indicator of patent non-obviousness on behalf of Petitioner Purdue's Inter Partes Review (IPR) challenge to the validity of certain Depomed patents.

Supported a testifying expert and provided consulting expertise on behalf of a healthcare provider to analyze the competitive effects of another healthcare provider's exclusionary contracts with health insurers. Analysis addressed issues of relevant antitrust markets, market power, and the effect on competition.

Supported a testifying expert and provided consulting expertise on behalf of a pharmaceutical supplier in connection with actions taken by the Drug Enforcement Administration to revoke its controlled substance certificate of registration. Performed statistical and economic analyses of the distribution patterns of certain controlled substances.
Education
BA, Economics (with honors), Brandeis University
BA, Politics, Brandeis University