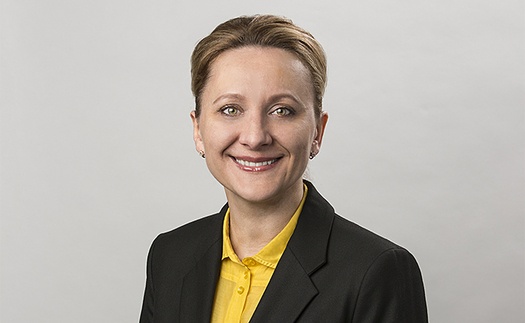 Selected Expertise
Antitrust analysis
Class certification
Damages estimation
Econometrics
Employment discrimination
Mergers and acquisitions
Statistical analysis
Selected Industries
Aerospace
Dairy
Healthcare
Pharmaceuticals
Tetyana Shvydko specializes in applied microeconomics, antitrust economics, and econometrics. She conducts economic and statistical analyses of competition, market definition and market power in antitrust matters, with a particular emphasis on the healthcare industry. She has analyzed class certification and liability issues, and has performed damages estimation for major engagements in various industries, including healthcare, aerospace, dairy, and pharmaceuticals. Dr. Shvydko also has worked on engagements in the areas of products liability (asbestos) and employment discrimination. She has been published in the Industrial and Labor Relations Review.
Selected Experience
Supporting the consulting expert to the Massachusetts Health Policy Commission (HPC), an agency created in 2012 to increase value and access in the delivery of healthcare. Providing advice on methodological approaches to various HPC market investigations and reports. Also conducting and overseeing economic analyses of competitive effects from select proposed healthcare provider transactions as part of HPC's Material Change Notices and Cost and Market Impact Reviews (MCN/CMIR).
In Federal Trade Commission v. St. Luke's Health System, Ltd., lead economic analysis in support of the expert work of Professor David Dranove on behalf of the FTC and the State of Idaho. The agency, along with Idaho Attorney General and rival hospitals, challenged the acquisition of Saltzer Medical Group by St. Luke's Health System. Provided economic analysis support on issues of market definition, competitive effects, and efficiencies. Judge B. Lynn Winmill, of the US District Court in the District of Idaho, ordered St. Luke's to divest Saltzer Medical Group.
Played a key role in developing the firm's methodologies for using regression analysis to distinguish nuisance settlements from those corresponding to liability for asbestos-related personal injury claims on behalf of the Debtors in In re Specialty Products Holding Corp.
In First American CoreLogic, Inc. v. Fiserv, Inc., supported testifying expert retained by a group of defendants to analyze the validity of a patent held by CoreLogic for econometric procedures used to estimate residential property values based on various known property characteristics.
Supported expert retained by the UnitedHealth Group to analyze the competitive effects of its separate acquisitions of several local health insurers in the Medicare Advantage sector.
Supported expert retained by Humana Inc. to analyze the competitive effects of its acquisition of Medicare Advantage insurer Arcadian Management Services, Inc.
In Sheridan Healthcorp, Inc. v. AvMed Inc., supported testifying expert in the analysis of market definition, market power, and competitive effects on behalf of AvMed Health Plans, a Florida health insurer.
In In re Delta/AirTran Baggage Fee Antitrust Litigation, supported testifying expert in economic and econometric analyses of class certification issues and damages on behalf of defendant AirTran in connection with an alleged conspiracy to reduce capacity in Atlanta and introduce a first-bag fee.
On behalf of a government agency, conducted economic and statistical analyses in a lawsuit that alleged discrimination against African American employees in selection for promotions and other terms of employment.
Education
PhD, Economics, University of North Carolina at Chapel Hill
MA, Economics (with honors), National University of Kyiv-Mohyla Academy, Ukraine
BS, Biology (with honors), National University of Kyiv-Mohyla Academy, Ukraine