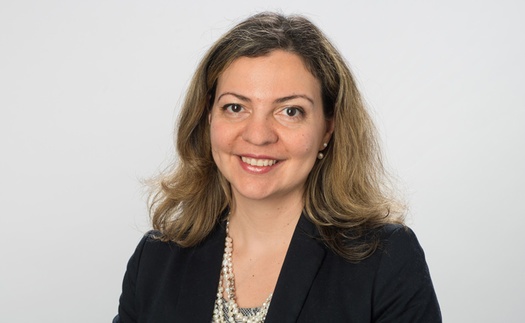 Practices
Selected Expertise
Regulation and cost-benefit analysis
Corporate finance
Cryptocurrencies
NRSROs and broker-dealers
Derivatives and real options valuation
Mortgage-backed securities
Damages estimation
Financial accounting
Selected Industries
Finance
Banking and financial services
Regulatory financial agencies
Securities
Structured products
Consumer financial products
Mortgage finance
Subprime lending
Investment products
Simona Mola has more than 15 years of diverse expertise in securities markets and financial institutions. Prior to joining Bates White, she served as Assistant Director and Senior Policy Advisor at the US Securities and Exchange Commission (SEC), leading teams of economists in developing rigorous economic analyses for high-profile rulemakings and other policy projects with litigation risk. At the SEC, she provided economic advice on the impact of policy choices in the areas of broker-dealers, credit rating agencies, capital raising, executive compensation, auditing, and disclosure requirements.
Before she joined the SEC, Dr. Mola was assistant professor of Finance at Arizona State University. Her research has been published in the Journal of Financial Economics, Accounting Review, Journal of Financial and Quantitative Analysis, and Journal of Behavioral Finance. She has taught several courses in finance at academic institutions and presented her research at numerous domestic and international conferences.
Selected Experience
Provide valuation of different types of cryptocurrency companies—from currency tokens to utility tokens and application tokens generally issued in Initial Coin Offerings—and assess the growth potential of an ecosystem, using sophisticated and well-established valuation techniques for benchmarking and modeling volatility.

In the matter Lehman Brothers Holdings Inc., et al. v. Debtors, led team supporting the testifying expert in analyzing servicing data and trustee reports to calculate purchase prices for allegedly breaching loans in relation to the RMBS claims estimation hearing. Provided support to the expert witness in all stages of affirmative report, rebuttal report, supplemental report, declarations, deposition, and trial testimony. Served as main point of contact for counsel on behalf of the RMBS Trustees.
In the matter In re RFC and ResCap Liquidating Trust Litigation, supported testifying expert in deposition with sampling and damages analyses arising out of more than 80 actions filed by ResCap after it exited bankruptcy protection to recoup billions of dollars in faulty loans and millions of dollars in legal fees for alleged contract breaches.
Served as consulting expert to assist counsel in several economic analyses and statistical sampling questions. Performed multiple literature reviews, economic analyses, and econometric/statistical tests directed to rebut opinions rendered by opposing experts. Assisted counsel in relation to the depositions of opposing experts.
Education
PhD, Business Administration and Management (Finance), Bocconi University
CPA, Ministero dell'Universitá e della Ricerca Scientifica e Tecnologica
BS, Business Administration, summa cum laude, Bocconi University
Events
New York, NY

,

May 22, 2018