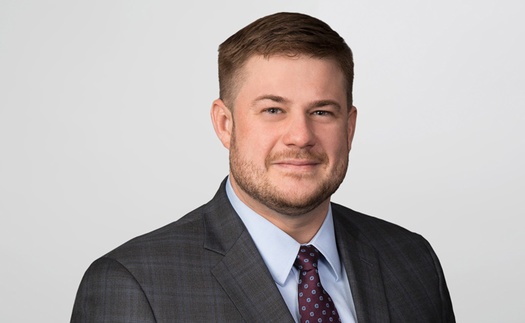 Selected Expertise
Anti-kickback statute
Civil RICO
Class certification
Damages estimation
False Claims Act
Fraud analysis
Healthcare economics
Off-label marketing
Pharmaceutical economics
Price-fixing
Selected Industries
Agriculture
Chemicals
Commercial boilers
Health insurance
Healthcare
Medical devices
Medicare and Medicaid
Pharmaceuticals
Scott Weishaar provides consulting expertise and expert support in complex litigation and government investigations for pharmaceutical manufacturers and wholesalers, pharmacies, healthcare providers, and other life sciences industry participants. These cases often involve economic analysis of class certification, liability, and damages related to federal and state false claims acts (FCA), fraud, and antitrust issues. Mr. Weishaar collaborates with clients to support discovery efforts, provide insights into industry dynamics, manage analysis of large data, and contribute to case strategy. He has coordinated complex litigation efforts among large client groups, including a group of more than 70 pharmaceutical manufacturers in multistate drug pricing cases and a plaintiff opt-out group in one of the largest price-fixing cases in US history. Mr. Weishaar has worked extensively on healthcare projects involving Medicare and Medicaid, third-party health plans, pharmaceuticals, and medical device manufacturers.
Selected Experience
In United States ex rel. Donald R. Galmines v. Novartis Pharmaceuticals Corp., providing consulting expertise on causation and damages on behalf of a leading pharmaceutical manufacturer in connection with alleged FCA violations concerning off-label marketing to physicians. Conducting conceptual and empirical analyses to test plaintiff's causation theory and developing an appropriate framework to analyze potential damages.

In United States v. Novartis Pharmaceuticals Corp. and BioScrip, Inc., served as the lead consulting expert for Novartis on the economics of pharmacy dispensing, government reimbursements, and adherence in connection with alleged FCA violations associated with alleged kickbacks concerning Novartis's distribution of two specialty brand-name pharmaceuticals: Myfortic and Exjade.

Supported testifying expert and served as the lead consulting expert on behalf of a drug wholesaler and retail pharmacy chain in connection with the statistical analysis of drug diversion allegations brought by the Drug Enforcement Administration.
Supported testifying experts and pharmaceutical manufacturers in several price reporting cases and demands brought by the State of Texas on behalf of its Vendor Drug Program. Analyzed price reporting practices related to the Medicaid Vendor Drug Program and the economics of the reimbursements paid by the Vendor Drug Program to Texas-based retail pharmacies.
Advised a generic pharmaceutical manufacturer regarding compliance issues involving price reporting to federal and state health agencies, including the Centers for Medicare & Medicaid Services and the Texas Health and Human Services Commission.
In Pennsylvania Chiropractic Association v. Blue Cross Blue Shield Association, supported testifying expert on ascertainability and predominance of common factors on behalf of a joint defense group of leading health insurers in connection with alleged ERISA violations associated with certain recoupment practices.
Provided consulting expertise on liability and damages on behalf of a drug manufacturer alleged to have violated the Anti-Kickback Statute and federal and state false claims act laws. Analyzed drug manufacturing and administration practices, pharmaceutical pricing, and patterns of claims submitted by pharmacies and medical providers to State Medicaid programs and Medicare.
In In re Pharmaceutical Industry Average Wholesale Price Litigation, supported expert testifying on issues of common impact, feasible damage methodologies, and merits on behalf of a joint defense group of leading pharmaceutical manufacturers in a civil RICO and consumer fraud matter.
In In re Methionine Price-Fixing, managed the preparation of affirmative and rebuttal expert reports in support of a large plaintiff opt-out group in an extensive commercial price-fixing litigation matter. Conducted detailed research on capacity and market share, size, and structure to support analysis of liability. Coordinated with opt-out plaintiffs to verify claims and construct database of purchases. Developed reports summarizing plaintiff purchases and associated damages. Interviewed industry experts.
In In re Vitamins Antitrust Litigation, provided litigation consulting services in the largest price-fixing case in US history on behalf of a consortium of over 150 countries. Conducted research on capacity and market share, size, and structure to support analysis of evidence. Case also involved development of state-of-the-art economic models, damages analysis, and critique of opposing expert's analyses and reports.
Education
BS, Economics, Schreyer Honors College, Pennsylvania State University
Events
Keeping an Eye Out for False Claims Act Enforcements in 2018: Understanding the Recent Developments

Washington, DC

,

January 16, 2018