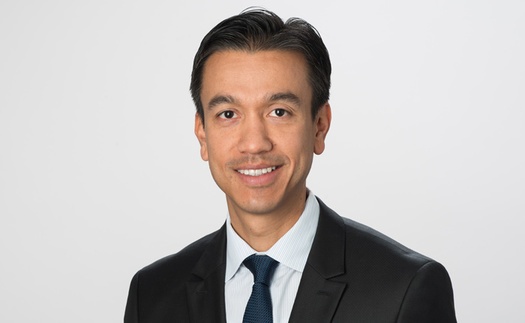 Practices
Selected Expertise
Cash-flow modeling
Contract disputes
Damages estimation
Derivatives
Equity, fixed-income, and derivatives securities valuation
Financial analysis
Financial fraud
Reasonable royalty analysis
Valuation
Selected Industries
Banking and financial services
Computer hardware and software
Defense
Finance
Financial services
Fixed income instruments
Hedge funds
Telecommunications
Saurav Karki has extensive experience providing consulting, economic and financial analysis, damages analysis, and valuation services. Mr. Karki has broad experience in variety of industries, including banking, financial institutions, cable and telecommunications, defense, hedge funds, and software. He has experience supporting consulting and testifying experts in a variety of matters in the areas of antitrust, corporate finance, financial fraud, and intellectual property.
Prior to joining Bates White, Mr. Karki was a Manager at Software Technology in Hollywood, Maryland. He worked as a Financial Analyst for XO Communications, a Reston, Virginia-based telecommunications company. He also served as a Case Competition Judge for Georgetown University's 2009 MBA Finance Integrative. Mr. Karki is a Certified Financial Analyst (CFA) charterholder.
Selected Experience
Supported the testifying expert in an arbitration proceeding on behalf of a hedge fund manager. The manager sought compensation from the termination of a contract to receive seed money to start a private equity-based hedge fund. Performed valuation analyses to estimate losses incurred by the manager resulting from the termination.
Supported the testifying expert in an arbitration proceeding between a client and a private equity firm involving shares of a private Indian bank. Dispute related to ownership and valuation of those shares. Performed valuation of the bank and estimated losses due to liquidation of collateral.
Supported testifying expert in a lawsuit related to the termination of a private equity fund manager. Performed valuation analysis of the private equity fund to estimate the manager's economic ownership stake.
Supported the testifying expert in a breach of contract dispute regarding the assets purchased by the asset manager and trustee of a European CDO. Performed valuation analysis of credit default swap instruments purchased by the asset manager.
Supported the testifying expert in estimating lost profits from premature contract termination to distribute dental regenerative products in the North American market and addressing counterclaims that asserted lost sales due to alleged failure to exercise best efforts.
Supported the testifying expert in arbitration proceeding involving a contract dispute between defense contractors. Assisted in the analysis of materiality of the failure to disclose government investigation, and issues related to counterclaim damages.
Supported the lead consulting expert and the testifying expert work of Dr. Douglas Bernheim in the development of expert reports and testimony for Adelphia fraud litigation. Assisted in developing a financial model to estimate and quantify damages related to the claims and in apportioning damages between various types of wrong-doing.
In Novell, Inc. v. Microsoft Corp., supported multiple testifying experts in the alleged monopolization lawsuit. Assisted in the analysis of alleged lost profits and alleged lost asset value damages for the plaintiff.
In In re TFT-LCD Antitrust Litigation, supported testifying expert to a large coalition of direct-action plaintiffs involved in price-fixing litigations in the United States, Asia, and Europe. Performed economic and financial analyses to assess the impact on defendant financing and capital investment decisions.
Education
MBA, Georgetown University
BA, Business Administration and Computer Information Systems, Wartburg College