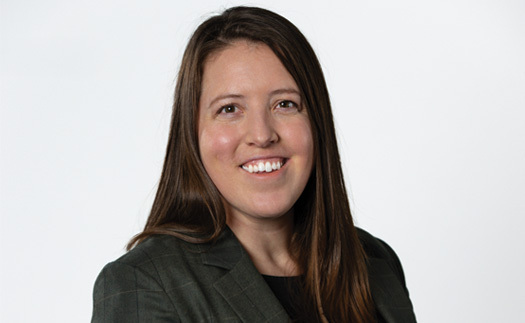 Selected Expertise
Antitrust damages assessment
Asbestos and mass tort litigation
Data analysis
Database development, management, and analysis
Financial reporting
Insurance allocation and valuation
Liability analysis and forecasting
Mergers and acquisitions
Product liability estimation
Selected Industries
Asbestos products
Insurance
Airlines
Tobacco
Mining
Pharmaceuticals
Sarah Peters has considerable experience leading teams in areas such as damages estimation, asbestos liability valuation, and insurance valuation. She specializes in developing models and building and analyzing large, complex databases used to support expert testimony and counsel in both litigation and settlement support. As a visiting Manager at E.CA Economics in Berlin, Germany, Ms. Peters was involved in the analysis of cost pass-through in matters both before the European Commission and in private litigation. At Bates White, Ms. Peters primarily supports the Antitrust and Competition Practice and the Environmental Product Liability Practice.
Selected Experience
Developed a model used to estimate historical and future damages in support of the expert testimony on behalf of American Airlines. The suit alleged anticompetitive conduct by Sabre in markets for airline ticket booking services. After one week of a trial scheduled for two months, American and Sabre settled their disputes and renewed their existing distribution agreement for multiple years. American will receive a monetary settlement and will continue to pursue its direct connect initiative.
Conducted extensive economic analysis on behalf of Express Scripts in connection with its $29 billion acquisition of Medco Health Solutions, two companies in the pharmacy benefit management industry. The analysis, which was presented to the Federal Trade Commission (FTC) as well as state enforcement agencies, showed that adverse competitive effects were unlikely in any relevant market. Bid data were used to investigate the current structure of competition and to calibrate merger simulation models, which demonstrated there would be no unilateral incentive to increase price after accounting for anticipated efficiencies. The analysis also addressed possible coordinated effects and monopsony concerns. The FTC unconditionally approved the merger after an eight-month investigation and found no likelihood of unilateral effects, coordinated effects, or exercise of monopsony power.
On behalf of construction material manufacturers Holcim Ltd. and Lafarge SA regarding their proposed merger, provided economic analysis of likely competitive effects of the proposed $25 billion merger in markets for cement, ready-mix concrete and construction aggregates in North America and provided support to the attorneys for the parties during the regulatory approval process.
Implemented insurance allocations and modeled tens of thousands of potential legal and factual scenarios to value policies issued to corporations facing product liability losses. These analyses are used by both insurance companies and policyholders to assist in insurance buyback negotiations, formulating coverage in place agreements, and estimating reserves.
Provided support to the testifying expert in a number of insurance allocation matters, including US Silica Co. v. ACE Fire Underwriters Ins. Co., Nooter Corp. v. Allianz Underwriters Ins. Co., and Imo Industries, Inc. v. Transamerica Corp.
Forecasted future product liabilities for various companies to assist them in insurance valuation, financial reporting, and litigation.
Analyzed and cleaned large, complex data sets to assess the value of pending and future asbestos-related personal-injury claims, and provided support to the expert on behalf of the Official Committee of Unsecured Creditors of Motors Liquidation Company (f/k/a General Motors Corporation); multiple insurance companies in In re Plant Insulation Co; and the Debtors in In re Garlock Sealing Technologies, LLC.
Provided support to the testifying expert on behalf of the settling insurers in In re Blitz USA Inc. Testimony assessed the sufficiency of the proposed aggregate product liability claim settlement.
Education
BS, Mathematics and Economics (minor in French), University of California, Los Angeles (magna cum laude)