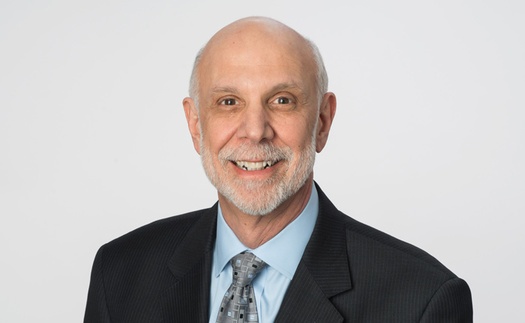 Practices
Selected Expertise
Transfer pricing analysis
Transfer pricing audits
APA agreements
Multinational tax regulations
Risk assessment
Commercial litigation
Intangibles valuation
Financial analysis
Valuation
Statistical analysis
Selected Industries
Automotive
Healthcare
Pharmaceuticals
Biotechnology
Medical devices
Oil and gas
Technology
Chemicals
Consumer products
Manufacturing
Richard Sciacca has more than 35 years of experience as a senior economist specializing in transfer pricing controversy, advance pricing agreements/tax regulation administration, financial analysis and valuation, commercial damages, antitrust and trade regulation, applied statistics, and econometrics. He has an extensive background in designing, negotiating, and resolving complex unilateral, bilateral, and multilateral Advance Pricing Agreements (APA) and Competent Authority (CA) matters. Dr. Sciacca also has substantial experience in complex transfer pricing audit and appeals negotiations, international and state tax planning, transfer pricing M&A due diligence, and commercial and transfer pricing litigation projects in the automotive, healthcare and pharmaceutical/biotechnology, consumer products, manufacturing, technology, chemicals, oil and gas, and energy industries.
Prior to joining Bates White, Dr. Sciacca was Director and Senior Economics Advisor for Deloitte Tax LLP's National APA and CA Group, where he led the development, economic analysis, and implementation of intercompany pricing strategies for multinational companies. Previously, Dr. Sciacca held senior transfer pricing positions at the Internal Revenue Service (IRS), Deloitte & Touche LLP, and Ernst & Young. In these positions, he led various critical APA projects, handled cost-sharing regulation and regulatory coordination projects, negotiated bilateral agreements with tax authorities worldwide, and developed numerous novel transfer pricing financial and valuation models, formulas, and tools. Earlier in his career, he was a Senior Economist at the Federal Trade Commission's Bureau of Economics and was also a Senior Economist at a Washington, DC economics consultancy, where he served as an expert economist in more than 50 antitrust, commercial litigation, applied statistics, and econometrics projects. He also held faculty positions at Cornell University, Ithaca College, and Dickinson College.
Selected Experience
Past experience includes:
Designed and negotiated complex unilateral and bilateral agreements in more than 75 APA and CA projects, presenting transfer pricing economics and Organization for Economic Cooperation and Development (OECD) and domestic law regulatory analyses to United States, Canadian, Mexican, United Kingdom, European, and Asian tax authorities on behalf of multinational clients and the IRS.
Led comprehensive transfer pricing economic and regulatory analyses involving intangibles and intellectual property valuation, cost-sharing buy-ins, risk adjustments, statistical sampling and range adjustments, realistic alternative analyses, and economic downturn adjustments.
Played an instrumental role in formative development of Deloitte's transfer pricing practice, leading national and regional practice development and training initiatives, including cost-sharing buy-in initiatives, quality initiatives, a comprehensive state and local transfer pricing initiative, Eastern US region transfer pricing, and several US APA and CA development initiatives.
Developed practice tools and procedures including transfer pricing models and formulas, team coordination and quality protocols, comparable search due diligence, and database standard operating procedures.
Education
PhD, Economics, Cornell University
MA, Economics, Cornell University
BA, Economics, Binghamton University