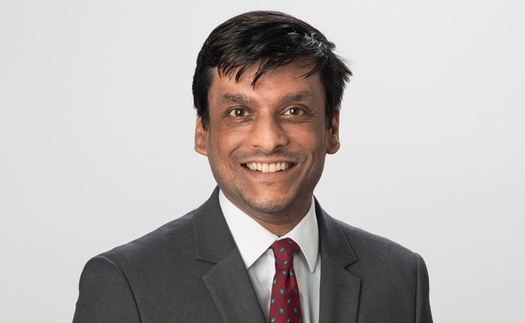 Practices
Selected Expertise
Applied econometrics
Applied microeconomics
Cartels
Class certification
Collusion
Damaged estimation
Economic impact analysis
Financial fraud
Intellectual property
Labor economics
Market manipulation
Reasonable royalty analysis
Statistical analysis
Selected Industries
Chemicals
Dairy
Gaming
Natural gas
Online gaming
Structured products
Dr. Arunachalam specializes in application of empirical methods and economic principles to questions arising in civil litigation. He has experience in matters involving intellectual property damages, market manipulation, price fixing, bid-rigging, and commercial fraud. His work spans a number of industries, including structured financial products, chemicals, natural gas, and processed milk.
Selected Experience
Co-led the consulting team in an SEC civil suit involving the mark-to-market valuation of a portfolio of credit default swaps at a large financial services firm. Performed valuation and profit and loss analysis for the derivative portfolio and generated demonstratives used in settlement negotiations.
Supported testifying expert in a class action alleging conspiracy to manipulate natural gas prices. Analyzed effects of alleged misreporting and evaluated opposing expert's damages analysis. Assisted expert in report analysis and preparing for depositions. Supported client in settlement negotiations.
Supported testifying expert in a Canadian patent infringement case concerning polyethylene. Evaluated potential damages under remedies involving reasonable royalty, disgorgement of profits, and ramp up. Assisted in preparation of reply report and trial testimony.
Supported testifying expert in testimony before Federal Energy Regulatory Commission on issues related to allegations of natural gas price misreporting.
Supported testifying expert in a class action alleging collusion in the processed milk industry. Analyzed empirical evidence regarding spatial competition between milk producers and helped prepare rebuttal expert report.
Supported testifying expert in criminal proceeding involving allegations of bid rigging at municipal tax lien auctions. Analyzed bidder conduct and assisted with preparation of trial demonstratives.
Submitted expert statement in US Citizenship and Immigration Services proceedings regarding application for asylum and for withholding of removal.
Education
PhD, Economics, University of California, Berkeley
MA, Economics, University of California, Berkeley
MA, History, University of California, Berkeley
BA, Philosophy, Religion, and History, University of Southern California (magna cum laude)