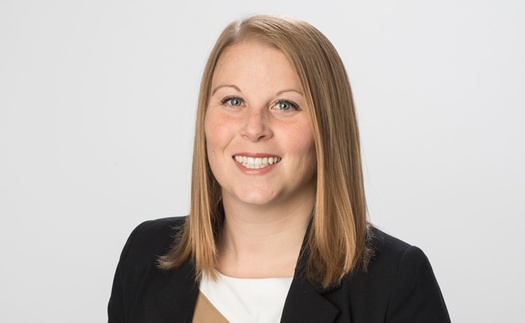 Practices
Selected Expertise
Asset and mortgage-backed securities
Cash-flow modeling
Damages and liability analysis
Data analysis
Discovery support
Sampling analysis
Selected Industries
Consumer financial products
Finance
Fixed income instruments
Mortgage finance
Subprime lending
Rachel Piemonte supports testifying experts, provides consulting support, and leads teams that review and analyze large, complex data sets in various matters and through all stages of litigation. She has focused on projects involving mortgages and residential mortgage-backed securities (RMBS) and also has experience with other financial instruments such as collateralized debt obligations (CDOs). Rachel has also worked on projects in the pharmaceutical industry, including projects involving Medicare and Medicaid, third-party health plans, and pharmaceutical wholesalers.
Selected Experience
Supported the testifying expert on a breach of contract dispute regarding the assets purchased by the asset manager and trustee of a European CDO. Analyzed the damages caused by purchase of assets outside the indenture guidelines.
In United States Securities and Exchange Commission v. Mudd et al, supported testifying expert on behalf of the SEC. Expert analyzed the loan characteristics and performance of Fannie Mae's subprime, Alt-A and conventional mortgage loan portfolios, and employed regression analysis to compare the credit risk of various segments of Fannie Mae's loan portfolio.
Supported the testifying and consulting experts in multiple RMBS matters on behalf of monoline insurers, investors, and government agencies in disputes with mortgage originators and RMBS securitizers concerning underwriting quality for mortgage loans. Analyzed the servicing data and trustee reports, developed models of the RMBS waterfall structures, and calculated repurchase and fraud damages models.
On behalf of a large private RMBS investor, analyzed portfolio of over 30 RMBS investments and developed causation analysis and damage methodologies. Advised counsel on economic implications of various structural features of RMBS waterfalls.
Education
MS, Applied Economics, Johns Hopkins University
BS, Accounting & Economics, magna cum laude, Nazareth College