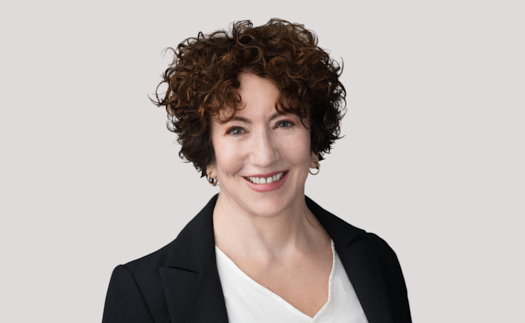 Practices
Selected Expertise
Antitrust damages assessment
Causation analysis
Commercial aviation
Competitive effects
Econometrics
Forecasting
Horizontal and vertical constraints
Monopolization
Predictive modeling
Time series econometrics
Selected Industries
Airlines
Banking and financial services
Chemicals
Microprocessors
Payment cards
Petroleum
Pulp and paper
Retail
Pauline Kennedy has extensive experience working closely with experts and counsel in large, complex cartel and monopolization matters. She specializes in econometrics, forecasting and economic analysis.
Prior to joining Bates White, Dr. Kennedy was a Teaching Assistant and Lecturer at the University of California, San Diego, in econometrics, microeconomics, and international macroeconomics and trade. In addition, Dr. Kennedy resided as a Visiting Scholar at the International Monetary Fund (IMF) Institute and provided forecasting for the Australia and New Zealand (ANZ) Bank in their Economics Group. She also served as an Assistant Lecturer at La Trobe University in Melbourne, Australia. Dr. Kennedy has published in peer-reviewed journals on topics such as damage analysis, applied econometrics, and the econometric analysis of causal effects.
Selected Experience
On behalf of parties seeking to combine their purchasing of generic pharmaceuticals, co-led a team in performing detailed economic analysis to assess whether the expanded Group Purchasing Organization would have anticompetitive buyer market power, also referred to as monopsony power. Work included an analysis of the combined share of the two parties in each product, an examination of the ability of manufacturers to switch productive assets to alternative uses, and an assessment of the bargaining strength of buyers and sellers. The transaction was finalized in May 2017.
Provided analysis for Express Scripts' acquisition of MyMatrixx. Both firms provide pharmacy benefits management services for workers' compensation cases. Assessed the extent of head-to-head competition and examined win-loss data and competition in the workers' compensation area. The FTC approved the merger without issuing a second request.
On behalf of construction material manufacturers Holcim Ltd. and Lafarge SA, provided economic analysis of the likely competitive effects of the proposed $25 billion merger in markets for cement, ready-mix concrete and construction aggregates in North America, analyzed various divestiture scenarios, and provided ongoing support to attorneys for the parties throughout the regulatory approval process. The analysis was presented in two written submissions to the FTC and two written submissions to the Canadian Bureau of Competition (CBC). After almost one year of review, the FTC and CBC approved the merger, pending certain asset divestitures. For more information, read the press release.

On behalf of American Express, analyzed terms in Amex's contracts with merchants. Provided support for expert testimony on behalf of American Express in its litigation with DOJ. These terms were alleged to be anticompetitive by the United States Department of Justice and several states, as well as by several direct action merchants in two different matters (EDNY 10-CV-04496 and EDNY 11-MD-02221).

In the matter American Airlines v. Sabre, provided support for expert testimony on damages on behalf of American Airlines in a suit filed in Texas state court. The suit alleged anticompetitive conduct by Sabre in markets for airline ticket booking services. After one week of a trial scheduled for two months, American and Sabre settled their disputes and renewed their existing distribution agreement for multiple years. American will receive a monetary settlement and will continue to pursue its direct connect initiative.

Provided analysis and assessment of the forecasting models and techniques used to forecast the US government's operating cash balance (i.e., the Treasurer's General Account (TGA) balance and funds in short-term investments) for the US Treasury and the Federal Reserve Bank of St. Louis. Following the assessment, Dr. Kennedy and her team developed predictive tools incorporating world-class forecasting methods and training for the Office of Fiscal Projections at the US Treasury and the St. Louis Federal Reserve Board.

Developed economic and statistical analysis to assess the impact of price-fixing for two coalitions of direct-action plaintiffs in In re Rubber Chemicals Antitrust Litigation. Led and supervised team providing direct support to expert and attorneys through settlement negotiation and arbitration hearing.

Supported multiple testifying experts on behalf of direct and indirect plaintiffs in In re Dynamic Random Access Memory (DRAM) Antitrust Litigation through the development of econometric and statistical analyses. Worked closely with experts in preparation of rebuttal expert reports and in preparation for deposition. Supported counsel in deposition of defendant experts.

Supported testifying damage expert in In re Linerboard Litigation, a horizontal conspiracy. Built analytical tools and performed econometric analysis to assess damages resulting from price-fixing. Oversaw staff work in support of affirmative and rebuttal expert reports, and supported preparation for experts' depositions. Provided support for responses to summary judgment and Daubert motions.

Worked with lead consulting expert for defendants in In re Ethylene Propylene Diene Monomer (EPDM) Antitrust Litigation and in In re Polychloroprene (PCP) Antitrust Litigation. Conducted econometric analysis to assess impact, provided settlement and mediation support, and supported attorneys' responses to US Department of Justice (DOJ) requests.

Developed a treatment effects model to evaluate the retrospective effect of an airline merger in connection with the DOJ investigation of the proposed merger between Delta Air Lines and Northwest Airlines.
Education
PhD, Economics, University of California, San Diego
MA, Economics, University of Melbourne, Australia
BA, Economics, University of Melbourne, Australia
Insight
Econometrics: Legal, Practical, and Technical Issues, 2nd ed.

,

2014

Retrospective Estimation of Causal Effects Through Time

Oxford University Press

,

March 28, 2009

Economics Committee Newsletter, American Bar Association, Section of Antitrust Law

,

Winter 2006

Australiian Economic Papers

,

March 1998