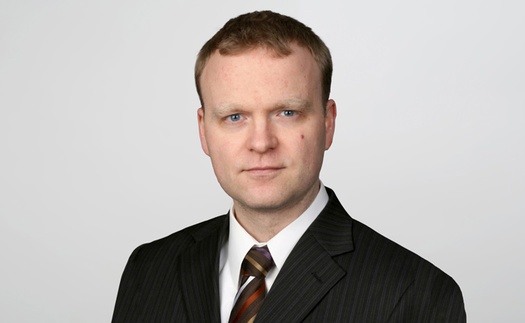 Practices
Selected Expertise
Antitrust analysis
Class certification
Collusion
Econometrics
Industrial organization
Mergers and acquisitions
Single-firm conduct
Dr. Johnson is currently on secondment from Bates White serving as the T.D. MacDonald Chair in Industrial Economics at the Competition Bureau of Canada. For additional information, please contact Julie Livingston.
Paul Johnson specializes in merger analysis, single-firm conduct, class certification, and applied econometrics. He has over a decade of experience working on civil antitrust litigation and on high-profile mergers before US and European antitrust agencies in a wide range of industries. Dr. Johnson has published in peer-reviewed journals on topics such as merger analysis, class certification, and applied econometrics.
Selected Experience
Supported expert on behalf of DOJ in the matter U.S. v. AB Electrolux, Electrolux North America, Inc., and General Electric Company. Expert testified in support of the Antitrust Division's successful challenge of Electrolux's proposed acquisition of General Electric's major appliance business. For more information, read the press release.

Conducted detailed economic analysis on behalf of Eli Lilly in connection with its $5.4 billion acquisition of Novartis Animal Health. Both firms were active in developing and marketing animal health products, including medications used to treat pets and livestock. Bates White assessed overlaps in several areas, and presented results of its analysis to the FTC. The FTC approved the merger after an eight month investigation, with divestiture required in one product area, canine parasiticides.
Provided analysis of terms in contracts between American Express and merchants on behalf of American Express. These terms were alleged to be anticompetitive by the United States Department of Justice and several states, as well as by several direct action merchants in two different matters (EDNY 10-CV-04496 and EDNY 11-MD-02221).

Analyzed possible antitrust concerns and pricing structure of entering payment methods in light of the current payments landscape and theory of interchange fees.

Analyzed competitive effects of Grifols' acquisition of Talecris (markets for biologic therapies derived from human plasma). Subsequent to second request, Federal Trade Commission (FTC) approved the transaction subject to a consent decree that facilitated entry.

Analyzed allegations of global price-fixing by freight forwarders. Provided assistance to attorneys in responding to European and US agency requests for information.

Analyzed issues related to single-firm conduct and damages on behalf of AMD in the landmark microprocessor antitrust case AMD v. Intel.

Directed competitive analysis of a merger in the financial services sector including econometric analysis of win-loss data. Provided extensive assistance to client in responding to civil investigative demand. The merger was approved in all jurisdictions.

Analyzed competitive aspects of The Great Atlantic & Pacific Tea Company′s (A&P) acquisition of Pathmark, Inc., through an entry and exit event analysis. Provided significant assistance to attorneys in responding to second request from the FTC. The FTC ultimately allowed A&P to acquire Pathmark, requiring a substantially smaller divestiture package than anticipated by industry analysts.

Analyzed class certification issues in the building materials industry that relied on extensive empirical analysis of defendant data.
Education
PhD, Economics, University of Montreal
BA, Economics, University of North Carolina
Insight
CPI Antitrust Chronicle

Antitrust Law Journal

,

August 31, 2011

Issues in Competition Law and Policy

,

April 1, 2008