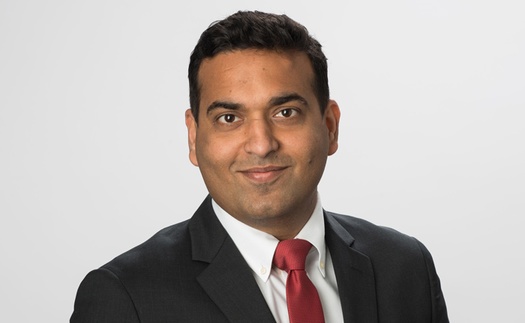 Selected Expertise
Applied econometrics
Applied microeconomics
Demand modeling
Healthcare economics
Industrial organization
Labor economics
Market definition
Market power
Mergers and acquisitions
Reasonable royalty analysis
Selected Industries
Airlines
Digital music
Healthcare
Hospitals
Medicare and Medicaid
Physician groups
Physicians
Nitin Dua specializes in antitrust analysis of mergers and monopolization issues in the healthcare industry. He has extensive experience performing economic and statistical analyses in hospital and insurance merger cases. Dr. Dua has also worked on engagements involving intellectual property issues in the music industry and damages in the airlines industry.
Selected Experience
Supported the expert analysis of Dr. Keith Waehrer on behalf of Pandora in its litigation with Broadcast Music, Inc. (BMI). The litigation involved determination of a reasonable royalty rate for Pandora's use of music licensed by BMI. Researched and analyzed alternative competitive benchmarks, considered differences in business models, and helped evaluate economic arguments regarding competition in the music industry.
In the matter In re Petition of Pandora Media, Inc., worked as part of the team providing support for the expert analyses, reports, and testimony of Dr. Leslie Marx on behalf of Pandora in its litigation with the American Society of Composers, Authors, and Publishers (ASCAP). Assisted the team with analyzing competitive benchmarks and evaluating economic arguments. The court ultimately adopted key aspects of Dr. Marx's analysis of ASCAP's proposed benchmarks and set a royalty rate within the range proposed by Dr. Marx.
In In the Matter of OSF Healthcare System, a corporation, and Rockford Health System, performed economic analysis to support the testifying expert assessing, on behalf of the Federal Trade Commission (FTC), the competitive effects of OSF Healthcare System's proposed acquisition of Rockford Health System in Rockford, Illinois. After US District Judge Frederick Kapala found the FTC had demonstrated a likelihood of success on the merits and granted the FTC's request for a preliminary injunction, the parties abandoned the merger.
On behalf of a health insurance company, performed economic and statistical analyses supporting the expert analyzing the competitive effects of a proposed acquisition.
Performed econometric analysis as part of the team assisting the consulting expert to the Massachusetts Health Policy Commission (HPC). HPC was created in 2012 to increase value and access in the delivery of healthcare.
Assisted Vermont-based Fletcher Allen Partners (FAP) in securing FTC clearance for FAP's proposed affiliation with New York-based Community Providers, Inc. (CPI). Performed analyses that demonstrated a high degree of complementarity between FAP's and CPI's service offerings and minimal head-to-head competition. After presentation using Bates White's analyses, the FTC permitted the waiting period to expire without further investigation.
On behalf of the FTC, provided economic analysis supporting the expert analyzing the competitive effects of a proposed merger in the healthcare sector.
Supported the expert analysis of Dr. Keith Waehrer to the Copyright Royalty Board on behalf of National Public Radio, Inc. and the Corporation for Public Broadcasting as part of the Webcasting IV proceeding. Provided economic analysis to help determine webcaster royalties for the digital performance rights in sound recordings and ephemeral recordings.
Education
PhD, Economics, Florida State University
MS, Economics, Florida State University
Master of Business Economics, University of Delhi, India
Bachelor of Business Economics, University of Delhi, India