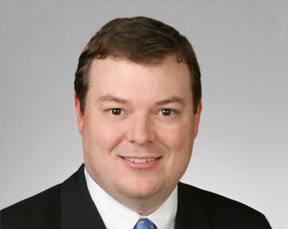 Practices
Selected Expertise
Asset and mortgage-backed securities
Cash-flow modeling
Causation analysis
Credit loss forecasting
Credit policy and underwriting analysis
Derivatives
Fair lending and disparate impact analysis
Financial fraud
Risk-based pricing strategies
Statistical analysis
Selected Industries
Auto finance
Banking and financial services
Mortgage finance
Payment cards
Structured products
Subprime lending
Matthew Long has extensive expertise in the consumer finance industry, working with products such as asset-backed securities (ABS) and providing executive-level management for consumer finance products and services. He has also consulted for multiple industry participants, including two of the largest subprime mortgage originators, several auto finance companies and monoline insurers. Mr. Long has provided advice and analysis on issues of credit risk, pricing and underwriting disparities, credit loss forecasting, loan economics, and other statistical analysis. He has also provided due diligence, structured finance analysis, discounted cash-flow forecasts, and other valuation-related analyses to investors in the consumer finance sector. While working for a subprime auto finance originator, he developed credit policy, instituted risk-based pricing strategies, and managed the credit underwriting process.
Mr. Long has served as the lead consulting expert in tort litigation regarding two of the largest cases of corporate accounting and financial fraud, and he has testified as an expert in various court and arbitration proceedings. Mr. Long has provided written and oral testimony as well as expert rebuttal testimony in cases involving subprime auto financing, due diligence procedures, portfolio sales and transfers, servicing standards, loss forecasting, credit loss analysis, and underwriting practices.
Prior to joining Bates White, Mr. Long served as Director of Auto Finance Marketing and Analysis at Capital One Financial Corporation.
Selected Experience
Served as testifying expert in arbitration between two financial service companies involving the sale of a $700 million portfolio of prime and subprime finance contracts. Demonstrated that the credit loss information submitted by the seller during the due diligence phase of a loan portfolio sale accurately reflected the credit quality of the portfolio. Provided direct and cross-examination testimony to three judge arbitration panel. Successfully challenged the purchaser's damages estimate. Arbitrator found that the opposing expert's damages calculation was highly speculative and not supported by the evidence.
Served as testifying expert on litigation involving breach of servicing contract issues in the subprime automobile finance industry. Prepared two expert reports that analyzed industry structure, evaluated underwriting and servicing practices, forecasted "but-for' net credit losses for damage purposes, and rebutted opposing experts' methodologies. Testified in two depositions.
Provided statistical and analytical services to a top-10 subprime mortgage originator involved in class-action litigation regarding yield-spread premium policies. Analyzed each pricing and credit underwriting factor to determine its impact on the rates and fees charged to each customer. Evaluated the pricing, underwriting, and exception procedures to identify the potential disparate impact of lender's policies and procedures.
Provided consulting services for outside counsel representing a special committee evaluating allegations in a shareholder derivative action involving a monoline insurer. Evaluated insurer's processes and procedures including deal origination, underwriting, pricing, cash-flow modeling and surveillance activities. Analysis focused on insurer's policies for underwriting financial guarantees on subprime RMBS, closed-end second and HELOC ABS and multisector CDO securities.
Assisted a major monoline insurer in a dispute with a mortgage originator. Retained to assist the insurer in determining whether the originator followed its stated underwriting process when it made certain loans that were ultimately sold and packaged into asset-backed securities. Work involved analysis of representations and warranties made by the originator concerning its underwriting process for loans that were later used to create asset-backed securities. Generated a random sample of loans to be re-underwritten. Analyzed the results to estimate the fraction of loans in the portfolio that were defective as well as to determine whether the defective loans had a material impact on portfolio performance.
Served as lead consulting expert and supported the testifying expert work of Dr. Douglas Bernheim on behalf of the Enron Creditors Recovery Corp. (Enron). Assessed damages attributable to defendants' aiding and abetting a breach of fiduciary duty by debtor insiders. Conducted forensic analysis of debtor transaction records. Computed as-is and but-for profitability, coverage, leverage, and cash-flow ratios to determine the effect of as-is financial reporting on debtor's credit rating. Established causal link between defendants' actions and damages sustained by the plaintiff, and apportioned damages amongst defendants.
Served as lead consulting expert and supported the testifying expert work of Dr. Douglas Bernheim in the development of expert reports and testimony for Adelphia fraud litigation. Evaluated claims that certain financial institutions aided and abetted breach of fiduciary responsibility and accounting fraud committed by company insiders. Assessed and measured potential damages related to the claims and apportioned damages between various types of wrong-doing. Evaluated complicated issues of causality and foreseeability.
Education
BS, Commerce, University of Virginia
Events
New York, NY

,

November 18, 2008 – November 19, 2008

Las Vegas, NV

,

September 17, 2008 – September 18, 2008

New York, NY

,

March 18, 2008 – March 19, 2008