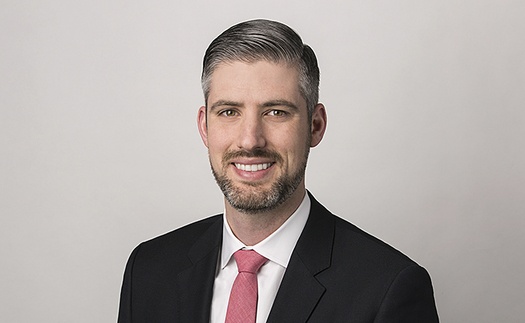 Practices
Selected Expertise
Antitrust analysis
Applied econometrics
Applied microeconomics
Damages and liability analysis
Data analysis
Economic modeling
Entry deterrence
Intellectual property
Mergers and acquisitions
Monopolization
Selected Industries
Cement
Chemicals
Consumer products
Food and beverage
Healthcare
Media and entertainment
Payment cards
Sports
Telecommunications
Mark Chicu specializes in the economic analysis of anticompetitive behavior, mergers, and other complex matters. He has significant experience performing statistical analyses, including developing and estimating models of strategic firm behavior and consumer demand. Dr. Chicu has worked on matters in a wide range of industries, including home appliances, construction materials, health insurance, television and radio broadcasting, electronic payment systems, and magazine publishing.
Dr. Chicu's own research has most recently focused on strategic pricing and entry decisions made by firms in concentrated industries, and has been published in leading peer reviewed journals such as the International Journal of Industrial Organization, Economics Letters, the Journal of Sports Economics, and Explorations in Economic History.
Selected Experience
On behalf of health insurer Anthem, provided support in case concerning Anthem's proposed $54 billion merger with Cigna. Anthem alleged that Cigna breached the merger agreement, sabotaged the merger, and had no right to terminate the agreement or to collect a $1.85 billion reverse break-up fee specified in the agreement. Anthem sued for declaratory judgment and substantial damages to be determined at trial. Anthem also sought to compel Cigna to make reasonable best efforts toward consummation of the merger, though the merger was abandoned subsequent to the filing of the expert report.
Supported expert on behalf of DOJ in the matter U.S. v. AB Electrolux, Electrolux North America, Inc., and General Electric Company. Expert testified in support of the Antitrust Division's successful challenge of Electrolux's proposed acquisition of General Electric's major appliance business.
Supported expert in cases against two major sporting organizations for their actions to monopolize television and internet broadcast rights to games. Developed an econometric model of the industry to establish and quantify the effect of the monopolization on consumers. Cases settled, with new viewing options and discounts being offered as part of the settlement.
On behalf of construction material manufacturers Holcim Ltd. and Lafarge SA regarding their proposed merger, provided economic analysis of possible competitive concerns in North America and advised the merging parties. Analyzed the likely competitive effects of the proposed $25 billion merger in markets for cement, ready-mix concrete and construction aggregates in North America. In addition, analyzed various divestiture scenarios, and provided ongoing support to attorneys for the parties throughout the regulatory approval process.
Provided economic analysis on damages arising from the misappropriation of mobile payment technology. Supported expert with submission of expert report that included a valuation-based approach based on analysis of the expected profitability from using the technology and comparisons with other mobile payment solutions. Supported expert and client at trial.
In the matter Anderson News, LLC v. American Media, Inc., supported testifying expert on behalf of Anderson News regarding allegations that leading magazine publishers and distributors engaged in a conspiracy to boycott magazine wholesaler Anderson.
Provided support to testifying expert on behalf of Comcast in an FCC proceeding on business data services. Expert submitted two declarations. The FCC was seeking comment on a new regulatory framework for the provision of business data services.
Education
PhD, Economics, Northwestern University
MA, Economics, Northwestern University
BCom (Hons), Economics, University of Melbourne