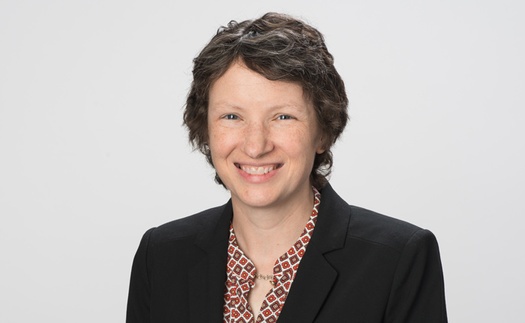 Selected Expertise
Class certification
Damages estimation
Data analysis
Discovery support
Fair lending and disparate impact analysis
Liability analysis and forecasting
Pharmaceutical economics
Pharmaceutical pricing and reimbursement
Statistical analysis
Selected Industries
Finance
Healthcare
Mortgage finance
Pharmaceuticals
Subprime lending
Mara Albaugh supports testifying experts, provides consulting support, performs statistical analyses, and leads teams that review and analyze large, complex data sets in various matters. She has focused extensively on projects involving mortgages and residential mortgage-backed securities (RMBS). She has also worked on projects in the healthcare and pharmaceutical industry, including projects involving Medicare and Medicaid, third-party health plans, and medical device manufacturers.
Selected Experience
Supported the testifying and consulting experts in multiple RMBS matters on behalf of monoline insurers, investors, and government agencies in disputes with mortgage originators and RMBS securitizers concerning underwriting quality for mortgage loans. Led the teams of consultants in analyzing the servicing data, trustee reports, developing models of the RMBS waterfall structures, and calculating repurchase and fraud damages models.
Supported expert on behalf of FGIC in the matter Financial Guaranty Insurance Company (FGIC) v. Countrywide Home Loans, a dispute with a mortgage originator concerning its underwriting process for loans that were used to create RMBS. Led the team that assisted the expert in developing a regression analysis to estimate the impact of underwriting quality and loan defects on the performance of mortgage loans collaterizing the RMBS structures.
Supported the testifying expert on a breach of contract dispute regarding the assets purchased by the asset manager and trustee of a European CDO. Managed the consultants analyzing the damages caused by purchase of assets outside the indenture guidelines.
On behalf of an industry participant, reviewed servicing data, closing data, and available industry loss and appraisal data to provide statistical analyses to estimate the fraction of mortgage loans in the securitized pools that failed to meet the originators' stated guidelines. Analyzed the underlying risks of the pools and securities and examined loss causation issues.
Supported consulting expert on fair lending issues on behalf of a major subprime mortgage lender accused of discriminating on the basis of race in permitting brokers to subjectively set fees and yield spread premium. Managed a team of consultants working on data analysis and econometric modeling.
For a major prime and subprime mortgage lender, supported consulting expert reviewing factors related to credit risk and the role of brokers on disparate impact. Analyzed potential alternative credit scoring models to lower disparate impact while maintaining or improving economic profits.
Analyzed and managed data in support of the team working on an econometric model to predict the date of early resolution in litigation involving accounting fraud in the bankruptcy of a major energy company. Researched available databases of companies' financials and managed the database.
Supported Bates White expert Eric M. Gaier on behalf of the joint defense group in The Commonwealth of Massachusetts v. Mylan Laboratories, an ongoing case involving allegations of Average Wholesale Price fraud. Managing a team of consultants analyzing liability, defendants' pricing practices, and plaintiff expert's damage methodology.
Supported the expert work of academic affiliate W. David Bradford on behalf of defendants in State of California ex rel. Ven-A-Care v. Abbott Laboratories, involving allegations of Average Wholesale Price fraud affecting California's Medicaid program. Led the review, management, and analysis of data and documents and coordinated with the expert.
Education
MA, Economics, Miami University
BA, Anthropology, Miami University