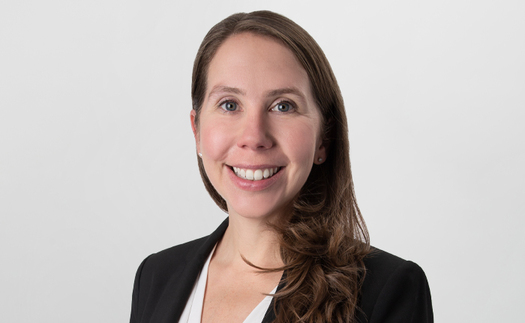 Practices
Selected Expertise
Cartels
Class and direct action plaintiffs
Commercial litigation
Data analysis
Database development, management, and analysis
Discovery support
Market analysis and research
Mergers and acquisitions
Statistical analysis
Selected Industries
Computer hardware and software
Finance
Healthcare
Manufacturing
Technology
Laura Hillstrom supports the Antitrust and Competition practice at Bates White. She has executed a wide range of quantitative and qualitative analyses to support expert economic testimony including analyzing large transactional data sets and identifying major flaws in opposing experts' data analyses. Her work has also included developing predictive models and examining market manipulation in the energy sector.
Selected Experience
Supported the work of Dr. Cory Capps on behalf of the Federal Trade Commission in its proceedings seeking to block Cabell Huntington Hospital's acquisition of St. Mary's Medical Center in Huntington, WV. Analysis showed that the proposed acquisition would substantially lessen competition in general acute care inpatient hospital services and outpatient surgical services in the four-county area around Huntington and would likely result in higher costs and lower quality for patients. Also explained why certain proposed behavioral remedies would not offset the harms from lessened competition.

Supported expert on behalf of DOJ in the matter U.S. v. AB Electrolux, Electrolux North America, Inc., and General Electric Company. Expert testified in support of the Antitrust Division's successful challenge of Electrolux's proposed acquisition of General Electric's major appliance business. For more information, read the press release.

On behalf of construction material manufacturers Holcim Ltd. and Lafarge SA regarding their proposed merger, provided economic analysis of possible competitive concerns in North America and advised the merging parties. Analyzed the likely competitive effects of the proposed $25 billion merger in markets for cement, ready-mix concrete and construction aggregates in North America. In addition, analyzed various divestiture scenarios, and provided ongoing support to attorneys for the parties throughout the regulatory approval process. For more information, read the press release.

In In re TFT-LCD Antitrust Litigation, supported testifying expert to a large coalition of direct-action plaintiffs involved in price-fixing litigations in the United States, Asia, and Europe. Performed economic analyses to assess liability and damages resulting from the illegal conduct. Clients included Fortune 100 companies such as AT&T, Best Buy, HP, Motorola, and Sony.
In conjunction with ESMT Competition Analysis, now known as E.CA Economics, provided economic analysis and data support for a defendant involved in investigations in the United States and Europe.
Supported expert in an analysis of class certification issues in In re Ready-Mixed Concrete Antitrust Litigation. Analysis examined testable implications of class-wide impact and suitability of class-wide treatment. Critically assessed assertions made by Plaintiffs' economic expert.
Evaluated the net benefits associated with granting patent term restoration for a brand-name pharmaceutical for which the US Patent and Trademark Office did not grant such extension. Work resulted in a white paper that updated a previous CBO legislative scoring document. The analysis focused on the likely benefits associated with continued marketing and the resulting expanded use of the brand-name drug in terms of improved clinical outcomes relative to existing therapies.
On behalf of a major financial institution with multiple mortgage business units, supported experts who provided statistical and economic analysis to respond and comply with government regulatory bodies assessing fair lending pricing and underwriting practices. Analyzed subprime mortgage underwriting practices and constructed comprehensive algorithmic and statistical models to detect loan-level pricing disparities between protected and unprotected classes.
Education
MS, Statistics, George Washington University
BS, Economics, Schreyer Honors College, Pennsylvania State University