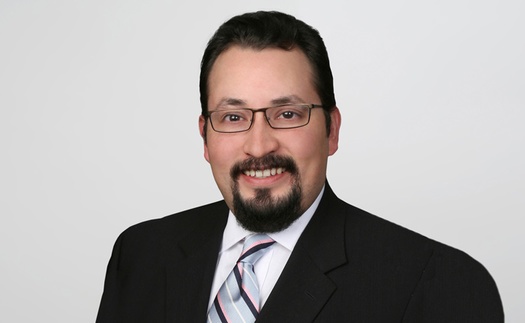 Practices
Selected Expertise
Asbestos and mass tort litigation
Data decision tools and database design/applications
Econometrics
Economic modeling
Financial reporting
Forecasting
Insurance allocation and valuation
Liability analysis and forecasting
Microsimulation modeling
Statistical analysis
Selected Industries
Asbestos products
Automotive parts
Construction
Insurance
Manufacturing
Mining
Refractory manufacturing
Jorge Gallardo-García, PhD
Jorge Gallardo-García has authored and submitted expert reports and declarations and provided deposition testimony in litigation matters. He has extensive experience in statistical modeling and data analysis and performs economic analysis, valuation, forecasting, sample design, and research, as well as discovery support. He has worked on numerous engagements involving product liability issues, in the context of bankruptcy procedures, insurance coverage disputes and settlement support, financial reporting, and strategic consulting. In addition, he has presented results of his work at national conferences on asbestos litigation topics and actuarial methods.
Prior to joining Bates White, Dr. Gallardo-García conducted empirical research on social program evaluation, labor and health economics, and demography. As part of his research, he simulated policy experiments for evaluating effects of different government health policies may have on health outcomes. In 2006, Dr. Gallardo-García received the first place award in the research category of the Banamex Economics Award, one of the most prestigious prizes for economic research in México.
Selected Experience
Engaged as expert by John Crane Inc. in Racketeer Influenced and Corrupt Organizations Act (RICO) lawsuits it filed against certain law firms in connection with the firms' conduct in previous personal injury and wrongful death cases alleging exposure to John Crane's asbestos-containing products. Submitted declarations to assess the analysis and methodology that can be used to estimate damages incurred by an asbestos defendant.
Supported the expert and led team in arbitration on behalf of Cooper Industries in Pepsi-Cola Metropolitan Bottling Co. et al. v. Cooper Industries et al. Conducted analyses in relation to estimates of the future asbestos expenditures for Abex claims and to estimate the value of the expected insurance recoveries to cover costs related to Abex asbestos expenditures and supported the expert in preparing expert reports.
Submitted a declaration on behalf of insurance companies in relation to the matter In re Pittsburgh Corning Corporation, No. 00-22876-TPA (US Bankruptcy Court for the Western District of Pennsylvania). Discussed the overlap between the claimants who cast a ballot in the PCC bankruptcy and the claimants who appear in the publicly available Garlock Analytical Database.
Authored expert reports and declarations and provided deposition and trial testimony on behalf of the Debtors in the matter In re Garlock Sealing Technologies, LLC, No. 10-BK-31607 (US Bankruptcy Court for the Western District of North Carolina). Analyzed large, complex data sets and developed robust random samples that were used to assess the value of pending and future asbestos-related personal-injury claims. The resulting database constructed in this matter was described by the presiding Judge as "…the most extensive database about asbestos claims and claimants that has been produced to date. It is the most current data available and is the only data that accurately reflects the pool of claims against Garlock."
Led team in support of expert in asbestos claims valuation for financial reporting purposes on behalf of certain Halliburton stockholders (US District Court, Northern District of Texas) regarding Halliburton's financial disclosures of its asbestos liabilities after its acquisition of Dresser.
Led team supporting the expert in asbestos claims valuation, estimation methodology, and asbestos reinsurance billing on behalf of American Re-Insurance Company and ACE Property and Casualty Company (New York Court of Appeals) regarding the proper reinsurance bill associated with USF&G's reinsurance bill of its asbestos-related payments to Western MacArthur.
Produce annual and quarterly estimates of companies' potential asbestos and other tort liabilities, and author opinion letters to help clients ensure compliance with Sarbanes-Oxley, SEC, and other comprehensive reporting requirements.
Estimated and simulated future asbestos-related expenses in litigation contexts.
Implemented insurance allocation of asbestos-related losses in financial reporting, invoicing, and litigation contexts.
Designed and implemented statistically representative samples for claim file audits regarding asbestos claims. Samples were used in the estimation of future asbestos-related expenses and insurance allocations in litigation and consulting contexts.
Directed protocol design and database construction based on data collected through claim file reviews regarding asbestos claims. The products were used to estimate future asbestos-related expenses and insurance allocations in litigation and consulting contexts.
Education
PhD, Economics, University of Pennsylvania
MA, Economics, University of Pennsylvania
MS, Economics, Instituto Tecnológico Autónomo de México
BS, Economics and BS, Business Administration, Instituto Tecnológico Autónomo de México
Events
Uncasville, CT

,

December 2–3, 2014

San Diego, CA

,

September 15, 2014

Beverly Hills, CA

,

March 18, 2014