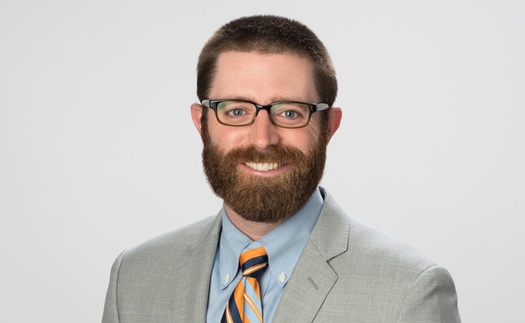 Practices
Selected Expertise
Cartels
Data analysis
Data decision tools and database design/applications
Database development, management, and analysis
Discovery support
Price-fixing
Statistical analysis
Selected Industries
Agriculture
Automotive parts
Broadcast television
Computer hardware and software
Finance
Healthcare
Natural gas
Newspapers
Joe Kinter supports the Antitrust and Competition Practice at Bates White and has considerable experience building, processing, and managing large, complex data sets for economic analysis. He has worked on multiple project teams to provide database development and management, economic analysis, discovery support, and research for clients through all stages of litigation. Joe has worked on matters related to the computer, healthcare, finance, and natural gas industries, among others.
Selected Experience
Supporting testifying experts on behalf of a large coalition of direct-action plaintiffs in In re TFT-LCD Antitrust Litigation, a case involving price-fixing allegations in the United States, Asia, and Europe. Analyzing market-wide and plaintiff-specific pricing and evaluating pass-through rates. Managing large and complex transaction databases that are used as the basis for empirical analyses to assess liability and damages. Providing discovery support to clients with respect to data and documents produced in litigation.
Supported testifying expert on behalf of a defendant in the matter In re Chocolate Confectionary Antitrust Litigation regarding its participation in an alleged price-fixing conspiracy of chocolate candy products in the United States. Managed the processing and analysis of manufacturer accounting data used to determine whether alleged price-fixing resulted in harm to consumers. Prepared analysis of relevant input costs with respect to changes in sales prices.
Supported multiple testifying experts on behalf of direct and indirect plaintiffs in In re Dynamic Random Access Memory (DRAM) Antitrust Litigation. Responsible for processing and analyzing large and complex transaction databases that were used as the basis for empirical analyses.
Supported a testifying expert working on behalf of a plaintiff ambulatory surgery center in the matter Peoria Day Surgery Center v. OSF Healthcare System, a monopolization lawsuit that alleged illegal bundling and tying by the defendant hospital system. Managed procedure pricing databases that were used as the basis for analyzing the impact of exclusive contracting practices to establish the existence of market power and anticompetitive tying and bundling by the defendant hospital.
Assisted in building a database that was used to analyze competitive aspects of the Great Atlantic & Pacific Tea Company (A&P)'s acquisition of Pathmark, Inc. Collected grocery store location and store opening and closing data that were the basis for an entry and exit event analysis. Results of this analysis helped economists infer the impact on competition of the proposed acquisition in responding to the second request from the FTC.
Supported the lead consulting expert on behalf of AMD in the landmark microprocessor antitrust case AMD v. Intel. Assisted in performing economic analysis to assess liability and damages resulting from alleged illegal conduct in the United States, Japan, and Europe.
Analyzed and classified commercial loans as part of a dispute over the quality of mortgages with respect to a loan originator's stated guidelines.

Processed natural gas futures transaction data that were used as the basis for the pricing analyses in the natural gas futures market manipulation case In re Natural Gas Commodity Litigation.
Education
BS, Economics, Schreyer Honors College, Pennsylvania State University