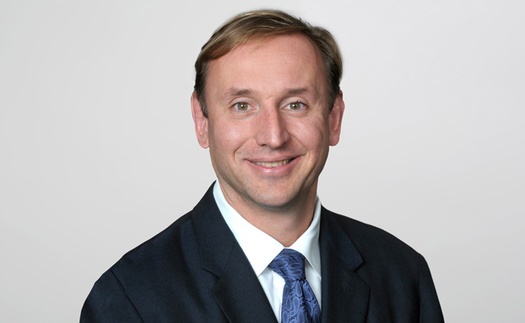 Selected Expertise
Applied econometrics
Database development, management, and analysis
Industrial organization
Pricing and damages disputes
Jeffrey Brown has over 20 years of experience as an economist in projects related to litigation and business strategy. His expertise includes empirical analysis of issues involving strategic pricing, intellectual property, and damages estimation. He has provided expert analysis and testimony for cases in the computer software, construction, semiconductor, and wireless technology industries. Outside of litigation, Dr. Brown has consulted with businesses on database design, pharmaceutical marketing strategy, IP licensing alternatives, and cost of capital analysis. Dr. Brown currently leads cases in the antitrust and intellectual property practices.
Prior to joining Bates White, Dr. Brown worked as a Research Analyst at Salomon Brothers and the Federal Reserve Board. He has also served as a consultant to the RAND Corp., Equico Inc., and McKinsey & Co.
Selected Experience
Submitted expert report in In re Garlock Sealing Technologies LLC et al., US Bankruptcy Court for the Western District of North Carolina (Charlotte Division).
Submitted expert reports and provided deposition testimony in Ameranth, Inc. v. Par Technology Corp. et al., US District Court for the Eastern District of Texas (Marshall Division).
Provided deposition testimony in Advanced Micro Devices Inc. v. Intel Corp., US District Court for the District of Delaware.
In Certain Electronic Devices, Including Wireless Communication Devices, Tablet Computers, Media Players and Televisions, and Components Thereof and Certain Wireless Devices with 3G and/or 4G Capabilities and Components Thereof, two related ITC investigations involving standard-essential patents (SEPs), analyzed the public interest implications of exclusion orders. Evaluated theoretical and empirical evidence of patent holdup and royalty stacking in the wireless telecommunications industry. Supported the testifying expert regarding potential consumer harm and remedies.
Supported the testifying expert related to patent infringement in the enterprise software industry. Analyzed the contribution to customer demand resulting from the accused product features. Estimated patent value and implicit royalty rates from past financial transactions and licensing settlements.
Served as the lead liability consulting expert on behalf of AMD in monopolization litigation against Intel. Managed and conducted theoretical and empirical analyses related to market definition, exclusionary impact, and consumer harm arising from Intel's conduct. Supported the testifying expert to assess the litigation and regulatory action in the US, Europe, Japan, and Korea.
Evaluated licensing and pricing strategies in the specialty chemicals market. Analysis included scenario-based modeling of economic outcomes and product-level profitability. Presented results to company executives.
Estimated future royalties from exclusive vs. non-exclusive licensing scenarios for a major equity market exchange. Analyzed implicit royalty rates and developed alternative licensing strategies as part of summary report and presentation.
Education
PhD, Economics, University of California, Los Angeles
BA, Economics, Stanford University