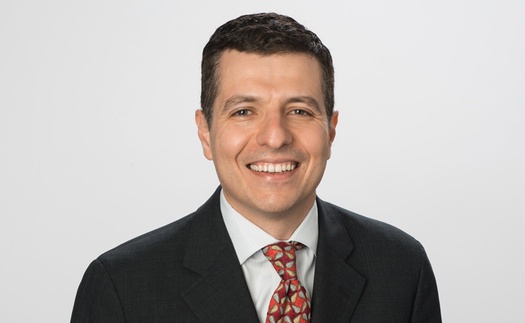 Practices
Selected Expertise
Securities analysis
Securities and commodities trading
Financial markets
Equity, fixed-income, and derivatives securities valuation
Financial analysis
Product liability estimation
Economic modeling
Derivatives
Chapter 11 bankruptcies
Mortgage markets and securities
Selected Industries
Banking and financial services
Commodity markets
Finance
Financial services
Fixed income instruments
Mortgage finance
Securities
Structured products
Subprime lending
Venture capital
Ilan Guedj is an experienced financial economist with a proven track record of developing innovative solutions to complex economic problems. He has broad experience working with clients in economic and financial litigation cases, with expertise in data, statistical, and econometric analysis and research. He is a skilled communicator who presents oral and written analysis clearly to clients.
Selected Experience
Developed an econometric model to predict the likelihood of future mass tort lawsuits at various sites across the country. Provided support to the expert witness in all stages of report, rebuttal report, deposition and trial testimony in assessing the value of the liabilities.
Performed financial analysis and valuation of transactions and securities for a monoline insurer suing the new owner of a bankrupt mortgage-backed securities issuer.
Advised the Gulf Coast Claims Facility in developing appropriate models to compensate potential claimants for economic losses due to the oil spill. Developed different models for each industry, and applied econometric models to de-trend seasonal effects and to account for the downturn in the economy.
Developed models for valuation of asbestos liabilities during 524(g) Chapter 11 bankruptcy reorganizations, and for forecasting in financial reporting for several Fortune 500 companies.
Managed preparation of expert report for a client being sued by the US Department of Justice (DOJ), critiquing the DOJ's use of stratified sampling, and advised the client on how to deal with some of the conclusions of the study.
Assisted in M&A discussions with a multi-national corporation with liabilities to facilitate the valuation of the firm in the context of a tender offer.
Testified in Financial Industry Regulatory Authority (FINRA) arbitration panels regarding investment instruments and asset diversification.
Provided expert analysis in a class certification case alleging that a mutual fund failed to deliver the return guaranteed by its prospectus. Calculated damages, showed commonality of the class members, and advised counsel in settlement negotiations as part of the class certification process.
Performed economic analysis of holding, pricing, and performance of various financial instruments such as mutual funds, hedge funds, structured products, preferred stocks, asset-backed securities, mortgage-backed securities, and collateralized debt obligations.
Education
PhD, Financial Economics, Massachusetts Institute of Technology
BSc, Industrial Engineering and Management, Operations Research, Technion – Israel Institute of Technology