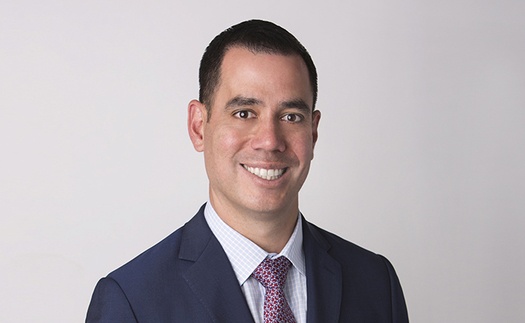 Practices
Selected Expertise
Anti-kickback statute
Antitrust analysis
Applied microeconomics
Healthcare economics
Intellectual property
Public finance
Public policy
Selected Industries
Biotechnology
Health insurance
Healthcare
Medicare and Medicaid
Pharmaceuticals
Frederic W. (Fred) Selck specializes in performing empirical and statistical analyses, applying theoretical models, conducting market analysis and research, and analyzing the impact of public policy programs. Dr. Selck's expertise includes a deep understanding of Medicare and Medicaid, third-party health plans, pharmaceuticals, and medical devices. He has applied his expertise in the life sciences and healthcare industries and has been involved in matters dealing with competition, intellectual property, and anti-kickback and off-label marketing allegations.
Prior to joining Bates White, Dr. Selck was a Senior Service Fellow at the National Center for Health Statistics and a steering committee member of the Health Economics Research Group at the Centers for Disease Control and Prevention. He has taught graduate-level courses in microeconomics and health economics at Johns Hopkins University and has published in peer-reviewed journals such as Health Services Research, Statistics in Medicine, and Annals of Surgery.
Selected Experience
Serving as the lead consulting expert for a top US medical school and healthcare provider in estimating the research and business losses occurring after a natural disaster.
On behalf of the plaintiff in Wells Fargo Bank et al. v. Merrimack Pharmaceuticals, Inc., co-led the team supporting the expert and performed a valuation of Merrimack's pipeline of oncology drugs that supported the opinion that the sale of Merrimack's sole commercial product constituted a fundamental change of the company. Following the exchange of primary and rebuttal reports, the parties settled.
In Pharmaceutical Solutions, Inc. (VetSource) v. Nevada State Board of Pharmacy et al., supported the expert testifying on behalf of VetSource in analyzing whether VetSource's home delivery of pet medications directly competes with retail pharmacies in Nevada. In response to a cease and desist action alleging kickbacks, VetSource sued in federal court. Provided analysis for the expert report showing that exclusion of VetSource from the market would be anticompetitive. The matter settled, and the federal antitrust action has been dismissed without prejudice; VetSource continues to operate under its existing business model.
Served as a consulting expert supporting the testimony of Dr. Ernst R. Berndt regarding the eBay factors in a matter involving permanent injunction on behalf of a large biotechnology company alleging infringement of its patents.
In United States v. Novartis Pharmaceuticals Corp. and BioScrip, Inc., provided consulting expertise for Novartis on the economics of pharmacy dispensing, government reimbursements, and adherence in connection with alleged FCA violations associated with alleged kickbacks concerning Novartis's distribution of two specialty brand-name pharmaceuticals: Myfortic and Exjade.
Providing consulting expertise and supporting a testifying expert on behalf of a brand drug manufacturer in a matter involving FCA allegations relating to alleged kickbacks.
Providing consulting expertise and supporting a testifying expert on behalf of a major brand name pharmaceutical company in litigation alleging violations of state law in its marketing practices.
Education
PhD, Applied Economics, Johns Hopkins University
MA, Economics, City University of New York, Hunter College
BA, Economics, City University of New York, Hunter College