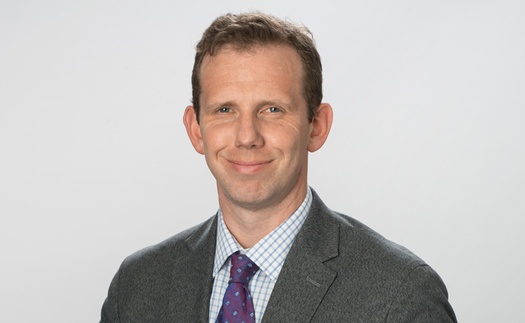 Practices
Selected Expertise
Antitrust
Auctions
Bidding
Energy commodity and transaction pricing
Energy market analysis
Independent evaluation
Natural gas and power pricing
Power procurement
Regulatory policy analysis
Renewable energy
Selected Industries
Distribution utilities
Electricity
Energy
Power generation
Renewable power
Retail electricity and gas supply
Utilities
Frank Mossburg is an expert in electricity procurement design and implementation and resource planning and evaluation. He specializes in helping State Commissions make smart choices for their ratepayers, reviewing formal solicitations and bilateral transactions to ensure that each process generates the best results in terms of price, risk reliability, and environmental performance. Mr. Mossburg works with utilities, commission staff, and bidders to design successful procurement processes and assess the competitiveness of bids. He has developed technical analyses, including creating price estimates. He has also authored numerous reports and appeared formally and informally before commissioners and staff in multiple jurisdictions to make recommendations regarding the acceptance of procurement results.
Prior to joining Bates White, Mr. Mossburg was a Managing Director with Boston Pacific Company, where he served as an independent monitor and evaluator, overseeing dozens of procurements for utility commissions across the country. He oversaw all phases of procurement, evaluated bids, and made recommendations to Commissions regarding both procurement design and evaluation and the final selection of winning proposals.
Selected Experience
Testified on behalf of Staff of the Public Service Commission of Maryland as well as recommended whether to accept the results of the Maryland Utilities' 2009–2016 Requests for Proposals for Standard Offer Service. (Public Service Commission of Maryland Case Nos. 9056 and 9064)
Provided responsive testimony on behalf of the Oklahoma Corporation Commission Public Utility Division Staff and the Office of the Attorney General of Oklahoma concerning monitoring of the Public Service Company of Oklahoma's request for proposal for wind energy resources. (Oklahoma Corporation Commission Cause No. PUD 201300188)
Gave direct and rebuttal testimony on behalf of the Pennsylvania Public Utility Commission concerning West Penn Power's 2010 request for proposal for solar photovoltaic alternative energy credits. (Pennsylvania Public Utility Commission Case C-2011-2219920)
Testified on behalf of the Oklahoma Corporation Commission concerning the application of Oklahoma Gas and Electric Company to construct Crossroads wind farm. (Cause No. PUD 201000037)
Wrote a report and testified on behalf of the Minnesota Public Utilities Commission in the Commission's inquiries on emissions costs, construction costs, and fuel costs.
Wrote and submitted final annual reports on BGS FP and CIEP Auctions for the New Jersey Board of Public Utilities, 2009–2015.
Wrote final reports of the Market Monitor on Potomac Electric Power Company's requests for proposals for Full Requirements Wholesale Supply to the District of Columbia's Standard Offer Service Customers, for the DC Public Service Commission, 2010–2015.
Completed and submitted reports of the Commission's consultant regarding FirstEnergy Standard Service Offer Auctions, for the Public Utilities Commission of Ohio, 2009–2016.
Provided regular reports on the Commission's consultant regarding Duke Energy Ohio's Standard Service Offer Auctions for the Public Utilities Commission of Ohio, 2011–2016.
Education
MBA, University of Virginia
BS, Economics (cum laude), Wharton Undergraduate Business School at the University of Pennsylvania