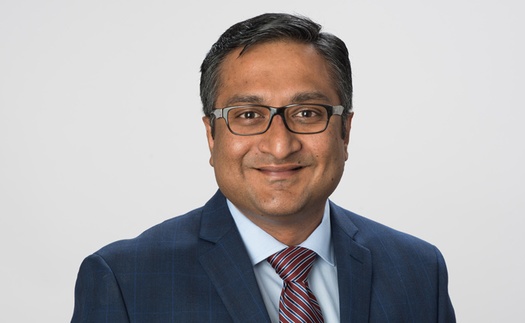 Selected Expertise
Antitrust analysis
Applied econometrics
Damages estimation
Data analysis
Healthcare economics
Market definition
Market power
Mergers and acquisitions
Statistical analysis
Selected Industries
Airlines
Cement
Healthcare
Hospitals
Biotechnology
Microprocessors
Dharmarajan Hariharan, PhD
Dharmarajan Hariharan specializes in antitrust economics and applied econometrics. Dr. Hariharan has worked extensively on formulating and estimating models to predict counterfactual outcomes in a variety of industries, including high-technology semiconductors, airlines, natural gas, and healthcare services. Dr. Hariharan also has extensive experience in econometric analysis using intensive computational and simulation based methods.
Selected Experience
Supported testifying expert for the Department of Justice's potential challenge of the Stamps.com/Endicia merger. Both companies provide computer-based systems for buying printable United States electronic postage. The Department of Justice did not seek to challenge the merger.

Supported lead expert on behalf of Holcim Ltd. and Lafarge SA, two vertically integrated building materials firms who proposed a $25 billion merger that would create the world's largest cement manufacturer. Analyzed potential competitive effects in both the US and Canada for three products: aggregates, ready mix concrete, and cement. After almost one year of review, the FTC and CBC approved the merger, after the parties agreed to certain asset divestitures.
Supported the lead expert working on behalf of Thermo Fisher Scientific in evaluating the likely competitive effects of its proposed $13.6 billion acquisition of Life Technologies. Both firms are global life sciences firms that provide analytical and laboratory services and products. The transaction was approved by all of the relevant competition agencies, after Thermo Fisher agreed to divest three business units to General Electric Company's health care unit.
Supported the economic expert working on behalf of merging hospitals, identified competitive overlaps, assessed relevant markets, analyzed likely competitive effects, and presented findings to the FTC and California State Attorney General's Office.
In American Airlines v. Sabre and American Airlines v. Travelport, supported the testifying expert in estimating the impact of alleged anticompetitive practices by the defendants in suppressing American bookings via multiple means. Analyzed the impact of direct booking suppression using predictive modeling, and the impact of contractual restraints by modeling demand for American's tickets absent such contractual restraints.
In AMD v. Intel, supported the testifying expert on behalf of AMD in estimating the impact of Intel's anticompetitive practices on AMD's profits. The case settled in late 2009.
Supported a consulting expert in the analysis of anomalous trades in NYMEX gas futures and the estimation of counterfactual futures prices in the absence of such trades.
Examined potential merger outcomes in the Express Scripts–Medco merger by simulation of first- and second-price auctions.
In litigation involving healthcare screening for cancers, supported the testifying expert in creating a model to predict future cancer incidence and detection rates based on history of smoking, age, and other demographic information, and evaluated the efficacy of medical screening programs.
Education
PhD, Economics, University of Pittsburgh
MS, Chemical Engineering, West Virginia University
BE, Chemical Engineering, Bangalore University