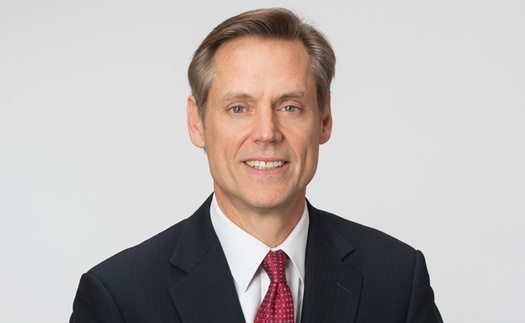 Practices
Selected Expertise
Antitrust analysis
Class certification
Contract disputes
Damages estimation
Energy market analysis
Financial analysis
Mergers and acquisitions
Product liability estimation
Transfer pricing analysis
Valuation
Selected Industries
Agriculture
Automotive industry
Biotechnology
Chemicals
Computer hardware and software
Electricity
Energy
Natural gas
Oil and gas
Retail
David W. DeRamus is a founding member of Bates White. He specializes in economic and financial analysis, quantitative modeling, antitrust analysis, pricing analysis, damages analysis, and valuation. Dr. DeRamus has a comprehensive background in industrial organization, international economics, antitrust economics, microeconomics, finance, and statistical analysis.
Dr. DeRamus has extensive experience applying economic analysis to a wide range of business problems in the areas of antitrust, energy, transfer pricing, product liability forecasting, tax-related litigation, contract disputes, and the estimation of damages in a variety of litigation contexts. Dr. DeRamus has served as both a testifying and consulting expert in a wide range of cases, including antitrust cases, energy-related dispute proceedings before federal and state regulatory commissions, rule-making proceedings, market design issues, class certification proceedings, market manipulation cases, applications for market-based rate authority, mergers and acquisitions, and other commercial litigation.
Selected Experience
Testified at trial in ZF Meritor LLC v. Eaton Corp., a monopolization case involving heavy-duty truck components. Submitted testimony defining the relevant antitrust market, assessing whether a market participant had monopoly power, evaluating the harm to competition from certain contracts and the performance of those contracts, and estimating damages. Jury verdict on liability in favor of client; prior to the damages phase of trial, the parties agreed to a $500 million settlement.
Testified in several international arbitration proceedings related to contract disputes in the chemical and natural gas (LNG) industries. Testified on issues related to the economics of contracts and damages.
Testified on behalf of the Maryland Public Service Commission in proceedings related to the proposed merger of Exelon and Constellation. Analyzed changes in market concentration, definition of relevant markets, adequacy of the proposed mitigation plan, and the economic viability of the facilities selected for divestiture.
Conducted numerous transfer pricing studies for tax planning, documentation, and audits. Clients include large multinational companies involved in automotive manufacturing, medical products, computer software/hardware, industrial equipment, retail clothing, food products, tobacco, alcoholic and nonalcoholic beverages, oil drilling services, package delivery services, shipping, and industrial products.
Submitted expert testimony in In re Methionine Antitrust Litigation, a major price-fixing case involving feed additives on behalf of direct action opt-out plaintiffs. Issues included establishment of liability, estimation of damages, analysis of industry structure, analysis of financial performance, and other pricing-related issues.
Testified on behalf of applicants and intervenors in market-based rate proceedings and merger applications before the Federal Energy Regulatory Commission. Analyzed issues related to the appropriate implementation of the Commission's Delivered Price Test, generation market power, transmission-related market power, affiliate preferences, and cross-subsidization.
Submitted testimony in a complaint proceeding before the Federal Energy Regulatory Commission related to an auction for electric power supplies. Analyzed issues related to the competitiveness of the auction structure, market concentration, the ability of the participants to exercise market power, and allegations of collusion.
Served as consulting expert on behalf of multiple defendants in several cases related to allegations of market manipulation in the natural gas industry. Analyzed issues related to class certification and damages.
Testified in Allure Energy, Inc. v. Nest Labs, Inc., a patent infringement proceeding, assessing whether a preliminary injunction against the defendant should be granted.
Testified in arbitration proceedings in a contract dispute between defense contractors. Testified on issues related to the materiality of the failure to disclose a government investigation, the economic analysis of a subcontract and alleged joint venture agreement, and damages.
Education
PhD, Economics, University of Massachusetts
MA, Economics, University of Massachusetts
BA, Political Science, Duke University
Insight
Client Alert

Public Utilities Fortnightly

,

November 1, 2006
Events
Chicago, IL

,

May 6–7, 2015

Phoenix, AZ

,

February 20, 2011 – February 22, 2011