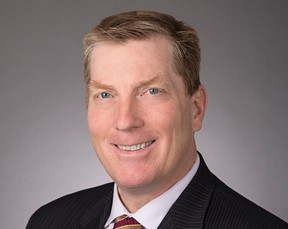 Selected Expertise
Healthcare, pharmaceuticals
Fraud, false claims, antitrust
Damages, liability
Statistics, sampling, econometrics
Quantitative market research
Data science, forecasting
Selected Industries
Biotechnology
Computer hardware and software
Education
Food and beverage
Health insurance
Medical devices

Medicare and Medicaid

Pharmaceuticals
Retail
Telecommunications
Christopher Stomberg, PhD
Dr. Stomberg heads the Life Sciences Practice at Bates White. He is an economic and statistical expert focused on using quantitative analysis to provide unique insights and clear, concise narratives for his clients. Dr. Stomberg regularly applies his skills to litigation, regulatory, and policy issues in the healthcare and pharmaceuticals industries. His professional career of over 25 years has covered a wide range of topics, such as:
Estimating liability and damages in bet-the-company False Claims Act (FCA) cases
Assessing statistical claims and sample projections in advertising and legal matters
Analyzing pharmaceutical prices and reimbursement in massive litigation affecting the entire industry
Designing sampling plans to address market research questions for large telecommunications clients
Developing pattern-recognition techniques to detect harmful arterial plaques in patient MRI images
He received his PhD in economics from the University of California, San Diego while working with his advisor, Dr. Halbert White, founding Partner of Bates White. Before joining Bates White, Dr. Stomberg was Chief Statistician at a marketing research firm with clients in the computer and telecommunications industries. He was also an analyst at the World Bank.
Selected Experience
In State of Washington v. Living Essentials, LLC and Innovation Ventures, LLC, authored expert report and provided deposition and live testimony at a bench trial. Opinions covered the following topics: 1) whether an advertisement aired by the defendant accurately presented statistics derived from surveys of physicians undertaken on behalf of the company, 2) whether those statistics could be projected to a population of primary care physicians in the United States, and 3) to what extent, if any, the airing of the advertisement affected sales of defendants' products. In State of Oregon v. Living Essentials, LLC and Innovation Ventures, LLC and State of Indiana v. Living Essentials, LLC and Innovation Ventures, LLC, offered expert report, deposition, and trial testimony regarding similar allegations.
In Huff v. AR3, LLC, authored expert disclosure on behalf of an insurer on the appropriateness of certain sampling extrapolation techniques in a reimbursement dispute involving workers compensation claims. Evaluated the overall design of the statistical expert's sampling methodology, which was used to sample paid workers compensation claims.
In Legg v. Lab. Corp. of Am. Holdings, authored expert report and provided deposition testimony regarding quantitative and statistical evidence pertaining to predominance and ascertainability on behalf of a national lab testing organization facing a class action for alleged violations of the Fair and Accurate Credit Transactions Act (FACTA).
In Santa Fe Braun, Inc. v. Ins. Co. of N. Am., authored expert report and provided deposition testimony on behalf of excess insurers involved in a coverage dispute regarding asbestos claims settled by an engineering and construction firm. Testimony covered the design and statistical analysis of a sample of settled claims at issue in order to assess the overall value of settlements tied to claimants with potential asbestos operations exposures.
Presented quantitative analyses raising competitive concerns related to bundling/tying in contracts to the Federal Trade Commission (FTC) and NY Attorney General's office on behalf of a medical device manufacturer.
Co-presented empirical pharmaceutical market analyses to the FTC as part of an assessment of the potential antitrust issues related to a proposed pharmaceutical merger on behalf of a generic pharmaceutical manufacturer.
Served as lead consulting expert to provide liability and damages analysis for a major brand name pharmaceutical company in litigation alleging violations of state insurance law in its marketing practices. Developed sophisticated stratified sampling methods to gather data in support of statistical analyses of liability and causation.
Served as consulting expert to address statistical sampling (including questions related to the use of RAT-STATS and application of OIG statistical audit guidance), bio-statistics, and economic/causation questions for a national provider chain facing a qui tam litigation alleging FCA violations.
Served as consulting expert in support of testifying expert Joanna Shepherd. Analyzed statistical patterns of drug shipments over time and geography on behalf of a large pharmaceutical distributor in a matter involving Drug Enforcement Agency (DEA) allegations of inadequate diversion control for certain controlled substances.
Served as consulting expert for defendants in support of expert testimony by Dr. Eric M. Gaier in a variety of AWP litigation matters. Guided economic and statistical analyses of very large and complex data sets in support of expert reports, depositions, and trials. Reviewed discovery material, provided ongoing economic analysis, and prepared material for fact and expert witness depositions. Reviewed and provided assessments of rebuttal and sur-rebuttal reports. Examinations involved price determination, policymaking, contracting structures, and transactional data employed by pharmaceutical manufacturers, private medical clinics, retail pharmacies, PBMs, Medicare, Medicaid, private health insurers, third-party administrators, drug wholesalers, and numerous third-party sources of industry information. Clients included several manufacturers in both the brand name and generic pharmaceutical industries.
Education
PhD, Economics, University of California, San Diego (with focus on econometrics)
MA, Economics, George Washington University
BA, Economics, University of Massachusetts, Amherst
Insight
International Journal of the Economics of Business

,

June 2015

Lawyer Monthly

,

August 2013

Cascade Policy Institute

,

February 2012
Events
Washington, DC

,

April 12, 2017

Luncheon Panel: Prescription Drug Prices

Washington, DC

,

May 10, 2016

Part of Bates White's Life Sciences Symposium

Washington, DC

,

November 4, 2013

Washington, DC

,

October 18, 2013 – October 19, 2013

Washington, DC

,

November 30, 2012

Chicago, IL

,

November 8, 2012

Washington, DC

,

October 14, 2011

New York, NY

,

May 10, 2011 – May 11, 2011

Washington, DC

,

October 29, 2009

Brussels, Belgium

,

May 15, 2009

New York, NY

,

March 11, 2009 – March 12, 2009