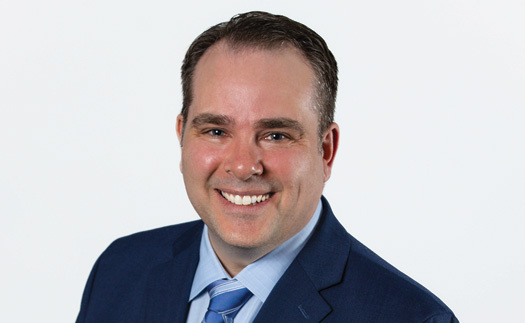 Practices
Selected Expertise
Damages estimation
Econometrics
Financial econometrics
Market manipulation
Predictive modeling
Sampling analysis
Statistical analysis
Selected Industries
Finance
Investment products
Dr. Bennett is an expert in statistics and econometric methods with considerable experience providing economic, financial, and statistical analysis as a consultant and academic. Dr. Bennett's research covers a range of topics in economics and finance, and he has published in a number of leading academic journals, including the Journal of Financial Econometrics, the International Economic Review, the Journal of Business and Economic Statistics, and the Journal of the American Statistical Association.
Prior to joining Bates White in May 2013, Dr. Bennett was a faculty member in the Department of Economics at Vanderbilt University where he taught courses in statistics and econometric analysis to students in the undergraduate, master's, and PhD programs.
Selected Experience
Served as lead consulting expert to address statistical sampling and missing data questions in multiple RMBS matters.

Supported testifying expert on behalf of multiple financial institutions in disputes over the quality of mortgages pooled into various mortgage-backed securities. Provided statistical analysis to estimate the fraction of mortgage loans in the securitized pools that failed to meet the originator's stated guidelines. Analyzed the underlying risk of the pools and securities, examining loss causation issues, and estimating current damages and future losses.
In the matter In re Puerto Rican Cabotage Antitrust Litigation, performed economic analyses to assess liability and damages, critiqued opposing expert analyses, and supported settlement discussions. Case settled prior to the submission of expert reports.
Supported Dr. Michael D. Whinston with the submission of expert reports and the delivery of oral testimony at preliminary and final International Trade Commission hearings in Certain Oil Country Tubular Goods (OCTG) (701-TA-499) demonstrating the deleterious effects of unfairly traded imports of OCTG, including lower levels of investment, profitability, and employment in the domestic oil industry.
In In re TFT-LCD Antitrust Litigation, supported testifying expert to a large coalition of direct-action plaintiffs involved in price-fixing litigations in the United States, Asia, and Europe. Performed economic analyses to assess liability and damages resulting from the illegal conduct.
Education
PhD, Economics, University of Western Ontario
MA, Economics, University of Waterloo
BCom, Finance, Ryerson University
Insight
The Journal of Economic Inequality

,

February 28, 2015

International Economic Review

,

November 2013

Journal of Business and Economic Statistics

,

2013

Journal of Financial Econometrics

,

September 2012

Econometric Reviews

,

2011