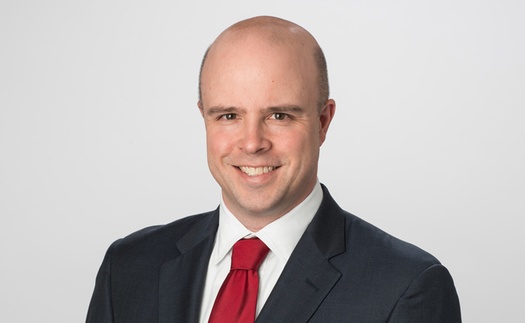 Selected Expertise
Antitrust analysis
Cartels
Class and direct action plaintiffs
Commercial litigation
Data mining
Database development, management, and analysis
Discovery support
Financial analysis
Settlement and mediation support
Statistical analysis
Selected Industries
Agriculture
Chemicals
Computer hardware and software
Pulp and paper
Rubber synthetics
Telecommunications
Vitamins
Brian McClelland works directly with clients on settlement negotiation and complex litigation matters. He has managed multiple project teams to provide economic analyses, data mining, database development and management, discovery support, and research for numerous client engagements. Mr. McClelland has assisted leading law firms and Fortune 500 clients in a variety of industries including finance, computer technology, agriculture, chemicals, pulp and paper, and pharmaceuticals.
Mr. McClelland directs teams responsible for discovery support, data and damages analyses, and settlement and mediation support for opt-out plaintiff groups. He also works with clients on defense matters to resolve civil exposure for both class and opt-out litigation in direct and indirect matters, devise settlement strategies, and assist with responding to government investigations.
Selected Experience
Supporting multiple testifying experts working on behalf of direct and indirect corporate plaintiffs in the matter In re TFT-LCD (Flat Panel) Antitrust Litigation. Performing economic analyses to assess damages and related issues, including defendant production and capital investment decisions. Evaluated empirical analyses of damages and market outcomes proffered by opposing experts.
Supported testifying expert in litigation involving extensive accounting and financial fraud by executives at a large telecommunications company. Evaluated claims that certain financial institutions aided and abetted breach of fiduciary responsibility and accounting fraud committed by company insiders. Assessed, measured, and apportioned potential damages among various types of wrong-doing.
Supported consulting expert in a chemical industry price-fixing matter in Europe. Worked with attorneys to determine case and settlement strategy.
Worked with lead consulting expert for defendants in In re Ethylene Propylene Diene Monomer (EPDM) Antitrust Litigation and in In re Polychloroprene (PCP) Antitrust Litigation. Managed data, financial, and damages analyses, provided settlement and mediation support, and worked closely with attorneys to respond to US Department of Justice requests.
Supported testifying expert for two coalitions of direct-action plaintiffs in In re Rubber Chemicals Antitrust Litigation. Interviewed industry experts and conducted research on capacity, market share, size, and structure to support evidence of price-fixing. Additional responsibilities included discovery support, damages analyses, and settlement and mediation support.
Supported the liability testifying expert for a large coalition of direct-action plaintiffs in a complex horizontal conspiracy in In re Linerboard Antitrust Litigation. Trained staff on complex database development techniques and worked closely with liability expert to conduct analysis used to identify pricing irregularities and transfers.
Supported the testifying experts on damages and liability issues for a large plaintiff opt-out group in In re Vitamins Antitrust Litigation. Served as the data expert for the litigation team responsible for reconciling and maintaining information from more than 100,000 documents and 14 different databases as part of the discovery process.
Provided consulting services to large purchasers potentially impacted by a price-fixing investigation in the pulp and paper industry. Directed extensive industry research, conducted data analysis, and researched the cartel mechanism to help clients understand and assess the value of pursuing litigation.
Education
MBA, Sloan School of Management, Massachusetts Institute of Technology
BA, Economics, Dickinson College