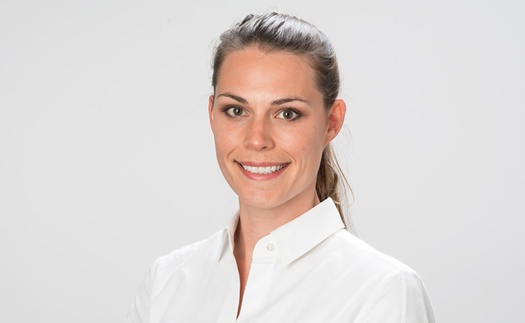 Practices
Selected Expertise
Class certification
Commercial litigation
Damages liability and analysis
Employment discrimination
Employment law
Labor economics
Mergers and acquisitions
Monopolization
Negotiation and mediation
Wage and hour disputes
Selected Industries
Automotive
Banking and financial services
Consumer products
Dairy
Financial services
Food and beverage
Hospitality
Retail
Transportation
Bie De Backer is a Manager with the Bates White Antitrust & Competition Practice. Ms. De Backer is experienced in the extraction, processing, and analysis of complex and large datasets involving millions of records. She has extensive experience in the preparation of expert reports and testimony and assisting clients at mediations. She has worked on numerous healthcare, pharmaceutical, and class-action employment matters, where she conducted economic and statistical analyses in class-action employment matters, incorporated legal codes into economic damages models, and analyzed the merits of class-action lawsuits to calculate damages.
Ms. De Backer also has significant management experience, having managed, trained, and supervised staff on numerous teams in the consulting environment.
Selected Experience
Managed complex databases and empirically analyzed an antitrust case in the pharmaceutical sector, assessing impact of generic entry and patent strategies.
Assessed economic models submitted by third parties for a merger case in the mining industry.
Performed sensitivity analysis and implemented a financial model to evaluate firms' ability to pay fines, setting up a framework to address problems of liquidity or solvency.
Analyzed allegations of abuse of joint dominance by two firms in the Belgian broadband Internet services retail market.
Provided consulting services including creating databases from diverse and voluminous source materials and conducting extensive statistical analyses in a national class action race discrimination matter involving issues of pay, promotion, work assignment, and a variety of other challenged employment practices.
In connection with allegations of age discrimination in hiring, promotion, demotion, and termination at a large wholesale corporation, performed statistical analysis of large human resource databases related to determining liability and calculating exposure estimates.
Provided services in connection with EEOC allegations of gender discrimination in pay, hiring, and promotion at a nationwide home improvement retailer, including statistical analysis of large human resource databases related to determining liability and calculating exposure estimates.
On behalf of defense counsel in large multi-plaintiff matter alleging misclassification of IT professionals as exempt at a leading internet company, analyzed liability under California exemption rules and estimated damages related to unpaid overtime, missed meal and rest periods, and waiting time penalties in accordance with California law.
On behalf of defendant, in connection with a major class action alleging gender discrimination in multiple employment practices at a national retail chain, developed a database from voluminous paper documents and conducted analysis related to hiring, initial placement, and initial pay.
Education
Masters of Business Economics, International Business and Strategy, Catholic University of Leuven
Masters of Economics and Law, Antitrust Economics, Catholic University of Leuven
BS, Applied Economics, Catholic University of Leuven