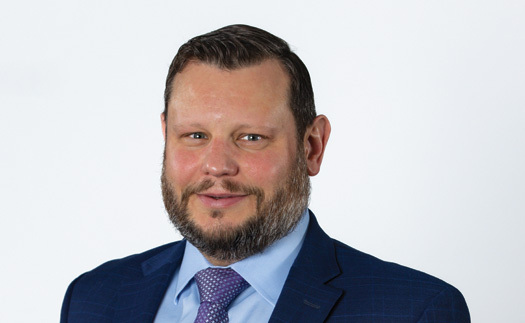 Practices
Selected Expertise
Asbestos and mass tort litigation
Due diligence
Financial analysis
Financial reporting
Insurance allocation and valuation
Liability analysis and forecasting
Predictive modeling
Risk assessment
Risk management
Selected Industries
Asbestos products
Automotive parts
Consumer products
Heavy equipment
Industrial products
Insurance
Andrew R. Evans is a CFA charter holder and a recognized expert on legacy liability valuation, financial risk assessment, and insurance allocation. He provides advice and expert analysis on issues involving mass torts, (re)insurance coverage, alternative risk transactions, mergers and acquisitions, and financial valuation matters related to distressed operations and restructurings.
Mr. Evans has authored expert reports and declarations as part of state insurance proceedings, federal bankruptcy reorganizations, Alternative Dispute Resolution (ADR), and in support of corporate valuations, mergers and acquisitions, and divestitures. He has facilitated settlements in coverage disputes related to asbestos, environmental losses, and other toxic tort litigation that involved the retirement of several billion dollars in total available coverage limits. Mr. Evans also advises insurers, investors, and corporate strategists in litigation funding, and has particular expertise in risk management through the use of "ring-fencing" and hedging structures.
Selected Experience
Co-authored expert report and provided expert testimony regarding the sufficiency of the proposed aggregate product liability claim settlement on behalf of the settling insurers In re Blitz USA Inc., No. 1:11-bk-13603 (US Bankruptcy Court for the District of Delaware).
Authored declaration and served as lead consulting expert on behalf of the Debtors In re Specialty Products Holding Corp., et al., No. 10-11780 (JKF) (US Bankruptcy Court for the District of Delaware).
Co-authored due diligence report regarding potential legacy liability costs for a law firm's corporate client evaluating restructuring opportunities.
Authored expert report and served as the allocation expert for an insurance company dealing with remediation costs across multiple environmental sites that could be subject to numerous potential legal rulings and estimated future loss scenarios.
Advised insurers in reinsurance ADR proceedings on issues related to asbestos products' usage that could impact performance of reinsurance treaties.
Provided due diligence evaluation and co-authored report for a client engaged in a bidding war for an acquisition target with potential long-tail liability risks.
Assisted a Fortune 500 company with the acquisition of after the fact insurance, similar to a liability portfolio transfer, covering the financial risk arising from thousands of asbestos claims.
Evaluated potential damages and investment returns for several third-party litigation funders on numerous cases dealing with issues including mass environmental loss, qui tam tax claims, fraudulent conveyance, international contract arbitration, price-fixing, patents, and mortgage-backed securities and other collateralized debt obligations (CDOs).
Played a key role in the development of new methodologies for disaggregating and identifying the drivers of legacy liability losses which have been used to determine the impact of punitive damage awards as well as the portion of settlements driven by liability, as opposed to other considerations such as legal fees and public relations concerns.
Education
AB, Woodrow Wilson School of Public and International Affairs, Princeton University
Insight
Financier Worldwide

,

May 2012
Events
San Francisco, CA

,

September 12, 2016