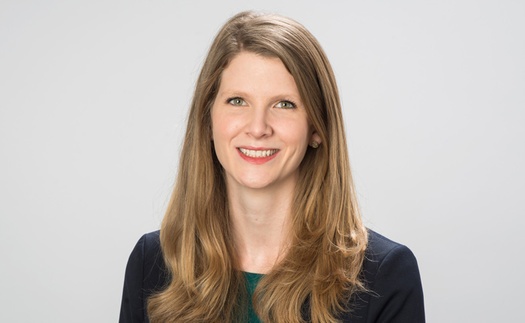 Practices
Selected Expertise
Antitrust analysis
Data analysis
Data mining
Data visualization
Market analysis and research
Mergers and acquisitions
Monopolization
Response to governmental investigations
Selected Industries
Agriculture
Biotechnology
Chemicals
Digital music
Healthcare
Health insurance
Medicare and Medicaid
Allison Zalazar works in the antitrust and competition practice where she assists in the preparation of economic expert testimony and provides consulting support across a variety of industries, including agriculture, healthcare, music royalties, and sports broadcasting. She specializes in in-depth industry research and analysis of complex datasets to shed light on antitrust issues that clients face. She has experience supporting both private companies and regulatory agencies through all phases of litigation.
Selected Experience
On behalf of DuPont, provided analysis of the likely competitive effects of its proposed merger with Dow Chemical in a wide range of markets, including seeds and transgenic traits, agricultural chemicals, and specialty polymers. Assisted in responding to requests for information and analysis from agencies in multiple jurisdictions, including the United States, Canada, Latin America, Asia, and Europe. Supported development of submissions to DOJ.
On behalf of health insurer Anthem, supported analysis for expert report in a case concerning Anthem's proposed $54 billion merger with Cigna. Anthem alleged that Cigna breached the merger agreement, sabotaged the merger, and had no right to terminate the merger agreement or to collect a $1.85 billion reverse break-up fee specified in the agreement. Anthem sued for declaratory judgment and substantial damages to be determined at trial. Anthem also sought to compel Cigna to make reasonable best efforts towards consummation of the merger. However, subsequent to the filing the expert report, Anthem abandoned the merger.
Provided analysis of the likely competitive effects of a merger of providers of medical services to patients in nursing homes and other institutions. Analyzed concentration and entry conditions and extent of direct competition between the merging parties in local geographic markets using CMS Part B data and parties' win-loss data. Examined the effects of past consolidation on prices, margins, and number of competitors. The merger was approved without regulatory scrutiny at either the state or federal level.
Supported lead expert on behalf of DOJ in analyzing the proposed merger of silicon metal producers FerroAtlantico and Globe Specialty Metals. Analyzed the competitive effects of the proposed transaction, and supported preparation of expert testimony in the event of a merger challenge.
Supported lead expert on behalf of Highmark Inc., who provided economic analysis of competitive effects and synergies in relation to its acquisition of Blue Cross of Northeastern Pennsylvania (BCNEPA).
Supported testifying expert on behalf of Pandora in Broad. Music, Inc. v. Pandora Media, Inc., its litigation with Broadcast Music, Inc. (BMI) regarding the royalty rate for Pandora's use of music licensed by BMI. Expert opined on what range of rates would be reasonable for Pandora's blanket license to perform works in the BMI repertory; assessed an appropriate advertising sales cost deduction for a Pandora–BMI license; and proposed a method to adjust the royalties that Pandora would pay to BMI when compositions are either directly licensed or withdrawn from BMI.
Supported testifying expert on behalf of Pandora in In re Petition of Pandora Media, Inc., its litigation with the American Society of Composers, Authors, and Publishers (ASCAP).
Supported testifying expert in the matter Certain Oil Country Tubular Goods (OCTG) before the International Trade Commission. Expert demonstrated the deleterious effects of unfairly traded imports of OCTG, including lower levels of investment, profitability, and employment in the domestic oil industry, and submitted reports and testified at preliminary and final hearings before the Commission.
Education
MA, Applied Economics, Johns Hopkins University
BS, Economics, American University