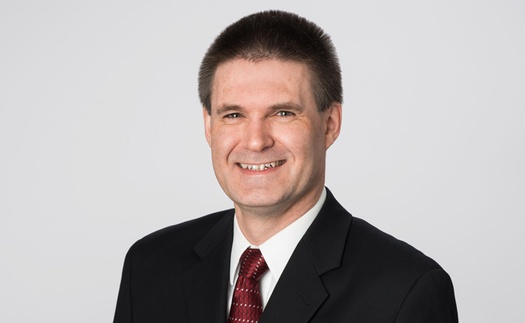 Selected Expertise
Bid-rigging
Class certification
Collusion
Data analysis
Exclusionary conduct
Liability analysis
Monopolization
Predatory pricing
Price-fixing
Selected Industries
Chemicals
Construction
Food and beverage
Government procurement
Insurance
Pulp and paper
Semiconductors
Transportation
Ales (Bobby) Filipi has broad research and consulting experience in the fields of microeconomics and industrial organization. He leads economic analyses in large antitrust matters involving allegations of collusion and monopolization. Dr. Filipi′s work includes the application of economic principles to assess the possibility and likelihood of anticompetitive conduct. He also has extensive experience applying statistical methods to determine whether anticompetitive conduct occurred and to measure its impact.
Dr. Filipi works closely with leading law firms representing defendants and plaintiffs in civil litigation and before the US antitrust agencies. In addition to advising on issues of liability and economic damages, he supports clients in settlement negotiations and legal discovery.
Prior to joining Bates White, Dr. Filipi was an instructor at Stanford University, where he taught courses in graduate and undergraduate microeconomics.
Selected Experience
Provided extensive consulting services for a coalition of direct action plaintiffs in In re Puerto Rican Cabotage Antitrust Litigation. The case involved ocean transportation of goods between the United States and Puerto Rico, and resulted from one of the largest domestic price-fixing conspiracies ever investigated by the United States. Retained in the initial stages of the case to analyze transportation contracts and shipping charges to assess likely damages. As the litigation developed, performed economic analyses to assess liability and quantify damages, evaluated the merits of opposing expert analyses, and supported settlement discussions. Case settled prior to the submission of expert reports.
Supported testifying expert working on behalf of American Specialty Health, Inc. (ASH) in its exclusive dealing suit against Healthways, Inc. The two companies compete to administer fitness benefits for retirees on behalf of Medicare Advantage health plans. Performed economic analyses to assess damages.

In the matters United States ex rel. Bunk v. Birkart Globistics and United States ex rel. Ammons v. Pasha Group, supported Bob Marshall, who provided expert report, deposition, and trial testimony on behalf of the United States. He testified before a jury that the Department of Defense was overcharged by $41.5 million as a result of the price-fixing conspiracy among German moving companies. The jury awarded damages in favor of the United States in the amount of $33.6 million.

In the matter In re Chocolate Confectionary Antitrust Litigation, supported Bob Marshall, who provided expert testimony on behalf of defendant Nestlé USA. He analyzed economic evidence regarding Nestlé USA's participation in an alleged conspiracy to fix prices of chocolate confections in the United States. He also addressed liability and damages analyses proffered by class and direct action economic experts. Judge Conner granted summary judgment in favor of the three named defendants—Hershey, Mars, and Nestlé USA—against the class of direct purchasers and direct purchasers that had filed individual lawsuits.
Served as consulting expert on behalf of a multinational corporation under investigation by the Department of Justice and European Commission. Evaluated competitive conditions in the industry, estimated potentially affected commerce from the alleged conspiracy, and assessed pass-through to US and European customers.
In the matter AMD v. Intel, supported the formulation of an economic theory of harm to competition from all-unit rebates. Provided support to assess empirical analyses of the competitive impact of Intel's all-unit rebates presented by opposing experts.
Supported liability testifying expert in the matter In re Linerboard Antitrust Litigation. Analyzed defendant pricing, production, and inventory decisions, and evaluated their consistency with independent conduct. Examined the role of industry trade associations in facilitating information sharing and coordination among defendants.
Supported testifying expert working on behalf of a defendant in class certification proceedings of a price-fixing matter involving construction products. Analyzed product prices to determine whether individual transactions were subject to a common set of supply and demand factors.
Supported damages testifying expert in litigation involving price-fixing of chemical products. Provided analysis of evidence and helped develop a statistical model of damages.
Education
PhD, Economics, Stanford University
MA, Economics, Central European University
BA, Economics, Masaryk University