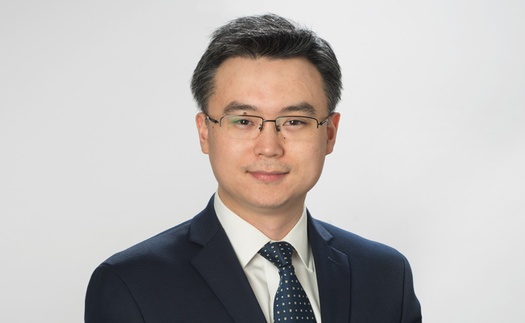 Practices
Selected Expertise
Applied econometrics
Damages estimation
Energy market analysis
Class certification analysis
Market manipulation
Predictive modeling
Selected Industries
Chemicals
Commodity markets
Computer hardware and software
Energy
Oil and gas
Semiconductors
Vitamins
Ai Deng has over a decade of experience in litigation consulting and academic research. With expertise in econometrics and data analysis and a passion for teaching, he assists clients with understanding complex economic and econometric issues and developing easy-to-understand documents that explain technical arguments to judges and juries and leads teams in these analyses. He has also worked extensively with government agencies including the Federal Energy Regulatory Commission (FERC), the Commodities Futures Trade Commission (CFTC), and the US Federal Trade Commission (FTC). He has experience in a variety of industries, including high-tech, financial (including commodities), chemical, vitamins, and energy industries.
Dr. Deng is an invited external expert for the Romanian National Council for Scientific Research and a lecturer at the Advanced Academic Program, Johns Hopkins University. He has published in and been invited as a peer referee for many academic journals. In addition to his academic publications, Dr. Deng has also written for the general antitrust audience. Some of this work has appeared in Journal of Competition Law & Economics, Journal of Antitrust Enforcement, Antitrust Magazine, Antitrust Bulletin, Law360, and American Bar Association's Economics Committee Newsletter. He is also a guest contributor to the popular blog cartelcapers (an ABA Journal Blawg 100 honoree), offering commentary on economic and econometric issues in litigation.
In addition to his consulting work, he enjoys teaching graduate-level courses at Johns Hopkins University. His current research interests include predictive and causal inferences with machine learning algorithms with applications to price and market manipulation and the intersection between artificial intelligence and antitrust.
Selected Experience
Co-led extensive analyses in support of cartel damages in a number of litigations, including In re Dynamic Random Access Memory (DRAM) Antitrust Litigation, Oracle America, Inc. v. Micron Technology, Inc., In re TFT-LCD (Flat Panel) Antitrust Litigation, In re Urethane Antitrust Litigation, In re Rubber Chemicals Antitrust Litigation, and In re Vitamin C Antitrust Litigation.
Supported the expert witness and advised clients in CFTC v. Parnon Energy Inc., et al., Case No. 11-cv-3543 (SDNY) involving alleged manipulation of crude oil calendar spreads. Analyzed whether the NYMEX Light Sweet Crude Oil Futures Contract calendar spread prices were artificial on specified dates, the degree of artificiality, and whether defendants' actions were a proximate cause of the artificiality.
Co-led both the affirmative and rebuttal econometric analyses to examine NYMEX natural gas futures price behavior in In re Amaranth Advisors LLC.
Developed rebuttal and affirmative econometric analyses to support multiple experts to analyze damages issues related to the misreporting of prices to publishers of natural gas price indices in In re Natural Gas Commodity Litigation.
Consulted for a financial exchange on its market surveillance program.
Education
PhD, Economics, Boston University
MA, Political Economy, Boston University
BA, Economics, Chongqing University
Insight
Antitrust, Vol. 32, No. 2, Spring 2018

,

May 1, 2018

Journal of Competition Law & Economics

,

September 15, 2017

Journal of Antitrust Enforcement

,

January 10, 2017

Antitrust Bulletin

,

July 2016

cartelcapers

,

June 20, 2016

Cartelcapers

,

March 24, 2016

Law360 Competition Section

,

September 29, 2015

Economics Committee Newsletter, American Bar Association Section of Antitrust Law

,

Spring 2015

Journal of Financial Econometrics

,

February 2014

Economics Letters

,

April 2010

Journal of the American Statistical Association

,

September 1, 2009

Econometric Theory

,

June 2008

Journal of Econometrics

,

January 2008

The Econometrics Journal

,

October 31, 2006

Decomposing Predictability: A Multi-Resolution Analysis

Lecture Series on Computer and Computational Sciences

,

April 2005
Events
Washington, DC

,

April 11–13, 2018