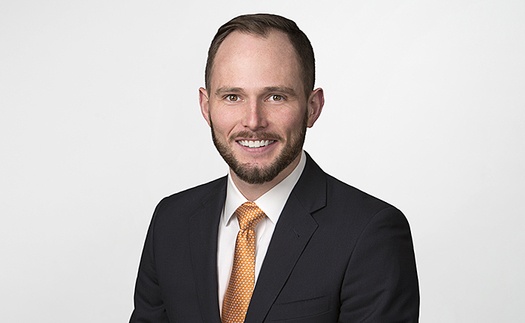 Practices
Selected Expertise
Asbestos and mass tort litigation
Data analysis
Financial reporting
Insurance allocation and valuation
Liability analysis and forecasting
Product liability estimation
Selected Industries
Asbestos products
Insurance
Online gaming
Mortgage finance
Adam Finn has extensive experience leading teams in the preparation and analysis of complex datasets in areas such as insurance valuation and liability estimation. He has been retained as both a testifying expert and a consulting expert on matters of insurance valuation, and has managed engagements across multiple disciplines, supporting both expert witnesses and counsel through all stages of litigation. Mr. Finn has developed software capable of modeling tens of thousands of insurance allocation scenarios, as well as software to automate data collection through web crawling and primary source document review. He specializes in designing solutions to data and modeling challenges and distilling complex answers down to accessible results. Mr. Finn also has experience in mortgage backed securities litigation and in antitrust litigation in the natural gas, computer hardware, and healthcare industries.
Selected Experience
Authored expert report on behalf of an insurer seeking repayment of other insurers' shares of historical expenditures. Processed historical expenditure and policy data and allocated losses to coverage to quantify amounts owed.

Analyzed approximately $100 million in indemnity and defense expenditure data for a policyholder in Viking Pump Inc. and Warren Pumps LLC, v. Century Indemnity Company, et al. for purposes of tendering costs to their insurance carriers under an all sums allocation. Submitted an affidavit calculating prejudgment interest on the tendered amounts.

Supported testifying experts in multiple RMBS matters on behalf of investors in disputes with RMBS trustees concerning breaches of representations and warranties in the trust agreements. Analyzed servicing data and trustee reports to develop loan samples for re-underwriting, in order to estimate the underlying breach rate in the loan pools.

Routinely served as an insurance allocation specialist for both insurance companies and policyholders in valuing policies issued to corporations facing environmental or product liability losses. Allocated both known and estimated losses to insurance portfolios to model tens of thousands of potential legal and factual scenarios. Used analysis to assist both insurers and policyholders in insurance buyback negotiations, formulating coverage in place agreements, and estimating reserves.
Forecasted future product liabilities for various Fortune 500 companies to assist them in insurance valuation and financial reporting. Contributed to epidemiological models used to predict incidence of asbestos-related diseases.
Automated the construction of databases in various industries, including product liability claims, computer display panels, microprocessor chips, and online gaming. Wrote software algorithms to intelligently process raw data from millions of primary source documents.
Served as lead manager supporting expert testimony of Dr. Randal Heeb in United States v. Dicristina. The case centered on the question of whether poker is predominantly a game of chance and therefore illegal under the Illegal Gambling Business Act (IGBA). Based on analyses conducted on more than 415 million hands of online poker, Bates White demonstrated that poker is in fact predominantly a game of skill. Judge Jack B. Weinstein ultimately ruled that poker is "predominated by skill" and therefore does not fit the definition of gambling under the IGBA.
Processed natural gas futures transaction data that were used as the basis for the pricing analyses in the natural gas futures market manipulation case In re Natural Gas Litigation.
Education
BS, Economics and Finance, Schreyer Honors College, Pennsylvania State University