Fred Selck's path to economic consulting didn't follow a straigh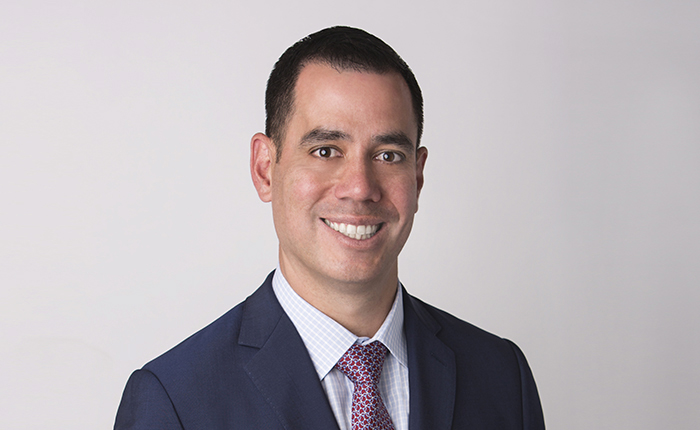 t line. Here Dr. Selck answers some questions about his experiences, some challenges he's seen, and advice he'd offer to those interested in the field.
Q. You have a unique story of how you got into economic consulting. How did you find your way to this line of work?
A. Before I joined Bates White, I was a year into an economics research post-doctoral fellowship with the National Center for Health Statistics at the Centers for Disease Control and Prevention (CDC). I had just closed out a big data project linking national survey responses and Medicare/Medicaid data and was looking forward to leveraging these data for research. I thought the next logical step would be to go on the academic job market.
Q. What attracted you to the economic consulting industry?
A. A colleague pointed me to Bates White. To be honest, economic consulting was never on my radar. But it became clear that the Affordable Care Act was going to have profound effects on competition within the healthcare and biopharmaceutical industry. And these competitive issues were not going to be addressed through academia—they were going to be resolved through litigation. It was clear through the interview process that Bates White was going to be at the forefront of this work.
Q. Has anyone been particularly influential in your interest—anyone at Bates White or in the larger world of economists?
A. I was aware of Partner Cory Capps's work with David Dranove on healthcare markets. It showed me that you didn't have to be in academia or government to have an effect on healthcare policy.
Q. What have you enjoyed most about economic consulting?
A. A lot of economists go into academia to influence policy, but few are aware how firms like Bates White inform the current debates surrounding drug pricing, competition, and enforcement. The results from court decisions can affect both firm and regulatory behavior in important ways, and I enjoy knowing that I have made a contribution to these decisions.
Q. What is the most challenging matter/client situation you've encountered, and why?
A. Not too long into my tenure at Bates White, I was managing a project on a matter involving a contract dispute between two pharmaceutical manufacturers. A few days before a court-mandated deadline, we were given a large number of financial spreadsheets that used relatively sophisticated forecasting models. The spreadsheets seemed to confirm our view of the value of one manufacturer's biopharmaceutical pipeline, but I had limited experience with these valuation models. I reached out to colleagues in the Finance Practice for help and, within a day or two, every model had been assessed and explained to me in detail. We were able to rely on these models with confidence at the deadline.
That is a great example of how a firm like Bates White can leverage its depth and breadth to better answer the question that we've been given. Graduate school and academia place a premium on being able to work independently so you learn to work solo. This is not the model at Bates White. I often tell new economists at the firm that the best thing they can do is get used to working in teams and that they should feel comfortable going to a colleague in the firm who might know more about a particular topic or area of expertise than they do. It is part of what I love about working here—I learn something new every day.
Q. How did your first testifying experience come about?
A. It was a case that required pulling relevant details from both handwritten medical records and clinical data and categorizing these details in a manner that would be easy for a judge or jury to understand. This is something health economists do regularly as part of the research process. I had a lot of experience doing similar work in my previous roles in health care and at the CDC, so it seemed like a good fit.
Q. How did you prepare?
A. I think it is important to be skeptical of your own work and try to understand what the other side sees. My team and I looked at the data several different ways to confirm that my conclusions remained the same. This gave me a lot of confidence the day of my deposition.
Q. What surprised you the most?
A. Every premise of your opinion can be questioned or tested, regardless of how obvious you think it might be.
Q. What are a few lessons you learned?
A. First, the best approach to testifying is to be helpful and informative and to leverage your expertise to illuminate a problem. It is a privilege to be in a position to inform a judge or jury about a particular issue and to provide your expert perspective. If what you are doing is not offering clarity, then you are not being helpful.
Second, supporting other experts is excellent preparation for becoming an expert, but it goes the other direction as well. I found that testifying has in turn also made me a better consultant.
Third, my support team was critical. I would not have been as confident in my testifying role without a team of extremely talented individuals who shared my inquisitiveness and desire to get things right.
Q. What advice would you give to someone interested in pursuing economic consulting?
A. Being able to work in a team is critical to one's success in economic consulting. When I interview candidates, I look for an ability to collaborate. This could come in the form of previous consulting experience or working as part of a research team in graduate school. Having that specific kind of experience isn't necessary, but the signal it provides helps.