Summer Consultant Program
Vault ranks Bates White's Summer Consultant Program #1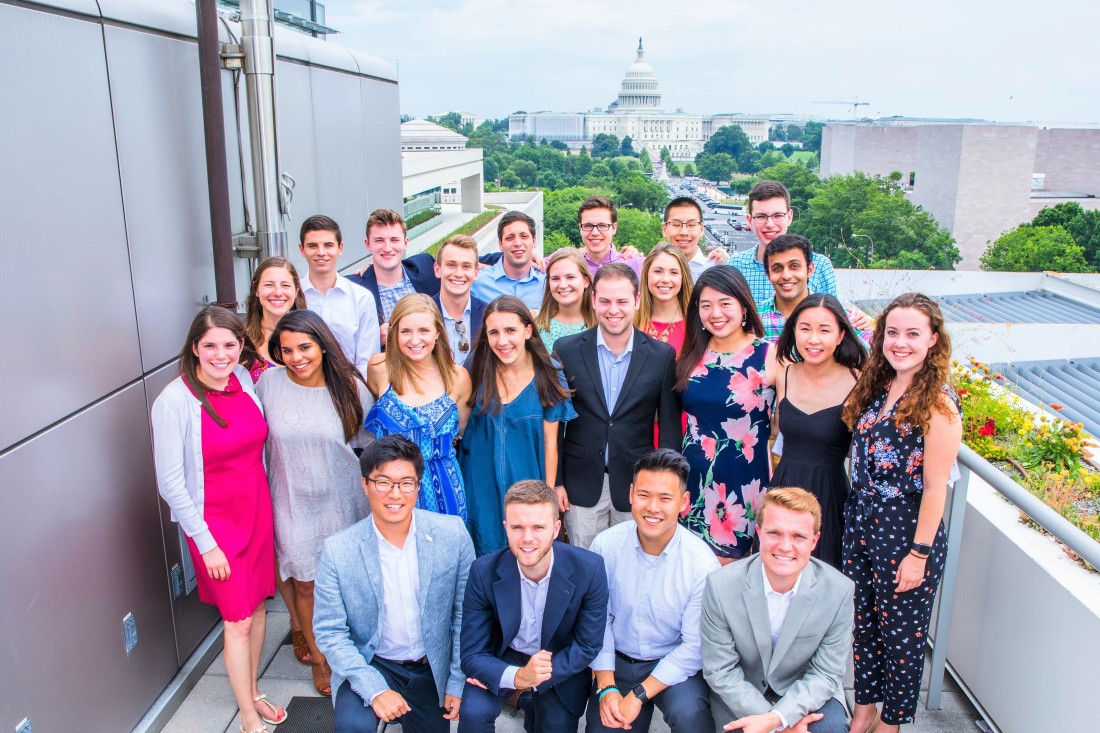 Bates White's Summer Consultant Program (ranked #1 summer program for consulting firms and #7 for all firms) provides rising seniors with 10 weeks of extensive learning, collaborating, working on client cases, training, and socializing. As a Summer Consultant, you'll work side-by-side with employees at all levels including PhD economists, MBAs, and JDs to meet the needs of clients. You'll have a Sponsor and a Peer Coach who will give you career guidance and show you the ropes. You'll plan a community initiative. And you'll have opportunities to get to know senior leadership. Past participants rave about their experiences as Summer Consultants and many have become full-time employees after graduation. Here are just a few quotes from our 2017 Summer Consultants...
"The firm culture was amazing, and you are working on live cases so you learn so much every day. I think I learned more during my 10 weeks at Bates White than during my first three years of college combined."
"There were so many opportunities to meet with staff at all levels. The company really invested in our professional development, holding both speaker series as well as informal events to get to know one another. We had an abundance of opportunities to learn from people who followed very different career paths. We also got exposure to actual case work from day one."
"The work was interesting and challenging, and the hours remained manageable throughout the summer. The people I worked with were incredibly kind, intelligent, and always willing to answer questions. There were ample opportunities for mentorship throughout the summer. It is clear that Bates White puts a great deal of care into planning their internship program."
"The Peer Coach and Sponsor program at Bates White enables Summer Consultants to feel supported in new tasks. Bates White ensures the Summer Consultants get a variety of qualitative and quantitative work. Additionally, I found the work stimulating and challenging and felt like I was learning through the entire summer."
"Phenomenal entry into the professional world. Bates White values precision and professionalism in all of its work and expects the same from college summer consultants. You will mature through your summer and become a better individual simply by interacting with the employees here."
For more information on how to apply, click here.