As an Economist at Bates White, you'll use the knowledge and skills you developed while earning your PhD to solve real-world analytical challenges. Not only will you work on interesting projects and continue to hone your technical skills, you'll have opportunities to give back to the community, be mentored by leaders in the industry, and develop lifelong friendships—in a fun and intellectually stimulating environment.
Our Economists have expertise in a wide range of disciplines including industrial organization, finance, econometrics, microeconomics, applied economic theory, labor economics, mathematics, and others.
Economist career path
Economist > Senior Economist > Manager > Principal > Partner
Meet a Manager

Aparna Sengupta, PhD
Education
PhD, Economics, Boston University
MS, Quantitative Economics, Indian Statistical Institute
BS, Economics (Hons), St. Xavier's College (Kolkata, India)
I was attracted to Bates White after earning my PhD because of the firm's focus on balancing professional and academic work. I enjoy using my academic knowledge to solve real-life economic problems. As an econometrician, I work with different-sized data sets and solve complex modeling problems. The work is intellectually challenging, fosters critical thinking, and allows me to have a real impact. Management provides regular feedback and cares about my long-term professional growth. And there is continuous learning through regular interactions with experts, Partners, and case managers, as well as academic seminars and internal training programs.
Before completing my PhD, I worked in management consulting as well as for insurance companies with more than 10,000 employees. Because of Bates White's size and supportive culture, it is much easier for employees at all levels to make significant contributions. For example, within four months of joining the firm, I started a monthly antitrust reading group where antitrust topics and associated cases are discussed. And I have served on the firm's Diversity-Inclusion Council.
At Bates White, it is a pleasure to work with colleagues at all levels. Everyone is highly motivated, smart, collegial, creative, and driven to do their best work. The firm celebrates diversity and provides a collaborative and inclusive work environment for all.
Meet a Partner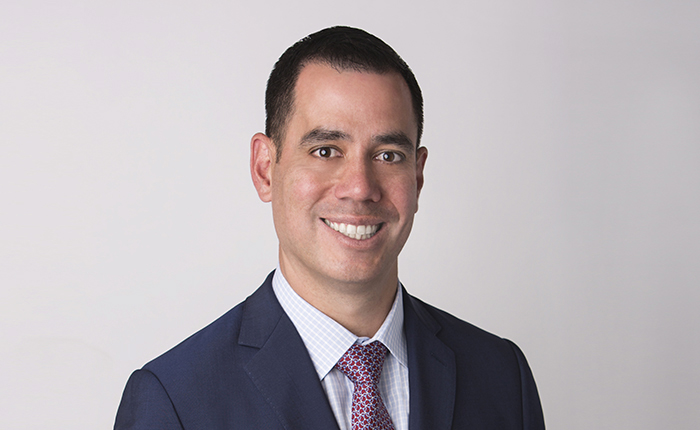 Fred Selck, PhD
Education
PhD, Applied Economics, Johns Hopkins University
MA, Economics, Hunter College
BA, Economics, Hunter College
I joined Bates White because of its reputation for critical thinking, rigorous analysis, and focus on a team-oriented approach. It was clear from day one that the firm is structured in a way that respects everyone's ideas and expects significant and meaningful contributions from every level. The environment at Bates White combines the best of both worlds—a level of intellectual integrity and rigor expected among my academic colleagues along with the resources to quickly respond to today's business and policy challenges.
The depth and breadth of experience and knowledge within the firm makes it an incredibly exciting place to work. Since joining the firm, I have had the opportunity to apply economic analyses to matters as varied as False Claim Act allegations, intellectual property rights infringement, and insurance coverage for vaccines. Bates White's reputation for bringing a fresh perspective to complex issues means that I get to participate firsthand in matters that others only read about in the news.
I encourage you to read more about my experiences in economic consulting in this Expert Spotlight Q&A.
Interview process
If you are interviewing during the American Economic Association conference, you'll have in-person meetings with several Bates White Economists and senior leaders. Otherwise, you'll start the process with a phone interview. Either way, the next step is traveling to Washington, DC, where you'll meet with employees across the firm to learn about the position, the firm, the culture, and your potential colleagues. You'll also have an opportunity to present a 90-minute seminar on your job market paper and meet one-on-one with a senior leader to discuss aspects of your paper, research, and graduate coursework.
I

f you have technical difficulties accessing the application portal, please contact us at

careers@bateswhite.com.