When you are a Consultant, no two days are alike. Your tasks will vary. You'll get immersed in client work as well as firm-sponsored programs. Some days will be busier than others. The firm realizes work-life balance is important and that's why we offer hybrid schedules with the flexibility to adjust your hours and work remotely when needed.
We asked three Consultants to describe a typical day and the work they are doing to support one of their cases. Learn what a day at Bates White is like for Bryan, Allie, and Varun.
Meet Bryan Anderson, Consultant II, Antitrust & Competition Practice
Bryan earned a bachelor's in Industrial and Manufacturing Engineering and in Economics from Florida Agricultural and Mechanical University.
How Bryan sums up a typical workday:
"My in-office days start with the most important meal: breakfast in the Macro Bistro. I then head to the war room for a morning meeting to discuss the day's tasks, which often include reviewing client documents and analyzing data. I enjoy the atmosphere of being with my team in a war room, so I'll work primarily from there throughout the day. Depending on the day, I'll have lunch with either my peer coach or my new peer coachee. I'll also participate in firm initiatives like Diversity-Inclusion Council meetings and recruiting."
Hear about Bryan's experience working on a merger involving urgent care centers: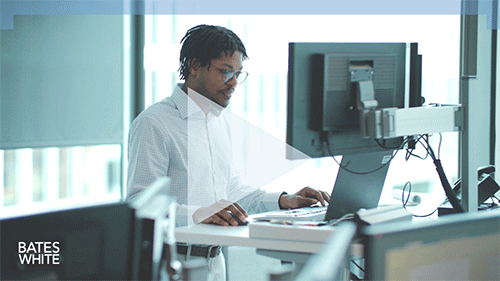 Meet Allie Kendrick, Senior Consultant, Life Sciences Practice
Allie earned her bachelor's degree from University of Virginia with a double major in Economics and Statistics.
How Allie sums up her typical workday:
"My day starts with a team meeting to discuss what each person is working on which helps facilitate collaboration. I will then work from the war room on my workstreams which mainly consist of data analysis. Throughout the day, I will also have meetings for interest groups I am a part of such as the Sustainability Committee and the Women's Network. Lastly, every Wednesday I leave work a little early with other colleagues to mentor students at a local Higher Achievement center."
Hear about Allie's experience working on a litigation case involving out-of-network emergency room services: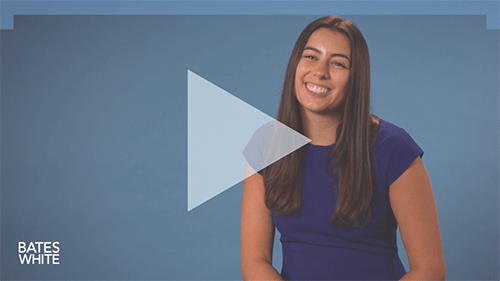 Meet Varun Prasad, Senior Consultant, Antitrust & Competition Practice
Varun graduated from Duke University with a bachelor's degree in Economics.
How Varun sums up his typical workday:
"On any given day, I generally split time between my billable project work and non-billable commitments. I work in a war room with my project team, collaborating with economists and other consultants, to plan and prepare analyses. Depending on the day, I might get lunch with friends from the office or sit in on a brownbag presentation to hear about updates in the practice or industry. I may also join meetings to discuss recruiting events, trainings, or diversity initiatives."
Hear about Varun's experience working on a price-fixing case in the transportation industry: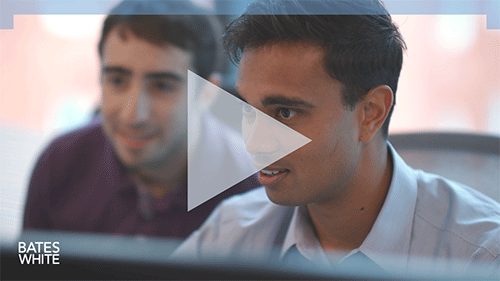 Learn more about our recent work
Our Consultants have worked on a variety of matters spanning numerous industries, including: