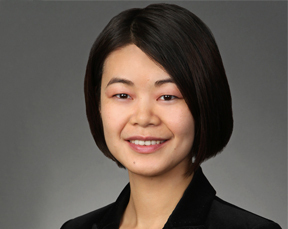 Selected Expertise
Antitrust analysis
Applied microeconomics
Econometrics
Industrial organization
Joint ventures
Mergers and acquisitions
Single-firm conduct
Selected Industries
Agriculture
Airlines
Broadcast television
Consumer products
Healthcare
Yan Chen specializes in the antitrust analysis of mergers and acquisitions, as well as monopolization and vertical restraints. She has significant experience performing empirical and statistical analyses, applying theoretical models, and managing projects. Dr. Chen's work in antitrust has been focused in the healthcare, telecommunications, and agricultural industries.
Selected Experience
Prepared economic analysis on behalf of the Canadian Competition Bureau in support of its review of the acquisition of Manitoba Telecom Services, Inc. by BCE Inc.
Supported an expert assessing the potential competitive effects of AT&T's proposed $48 billion acquisition of DirecTV during an extended review of the transaction by the DOJ and FCC. Analyzed competition and complementarities among broadband Internet and video programming services on behalf of AT&T. The merger was ultimately approved by both agencies.
In American Airlines v. Sabre, supported an expert testifying on damages on behalf of American Airlines in a suit filed in Texas state court. The suit alleged anticompetitive conduct by Sabre in markets for airline ticket booking services. After one week of a trial scheduled for two months, American and Sabre settled their disputes and renewed their existing distribution agreement for multiple years. American will receive a monetary settlement and will continue to pursue its direct connect initiative.
Provided economic modeling and conducted analysis on behalf of Grifols in connection with its acquisition of Talecris—two companies involved in the manufacture and sale of biologic therapies derived from human plasma. Evaluated possible concerns of coordinated effects related to the merger and assessed the merger-specificity of claimed efficiencies in analysis presented to the FTC. The agency approved the acquisition subject to a consent decree that facilitated entry.
Supported leading academics retained by a Fortune 100 company to evaluate antitrust counterclaims, determine reasonable royalties arising from alleged patent infringement, and assess damages arising from alleged breach of a licensing agreement in the agricultural biotechnology industry.
In Sheridan Healthcorp, Inc. v. AvMed Inc., supported a testifying expert on behalf of AvMed Health Plans, a Florida health insurer. Provided economic analysis of market definition, market power, and competitive effects.
Education
PhD, Economics, University of Maryland
MA, Economics, University of British Columbia, Canada
MA, Economics, Zhejiang University, China
BA (Honors), Finance, Zhejiang University, China