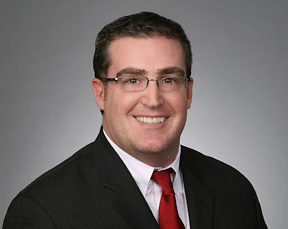 Practices
Selected Expertise
Asbestos and mass tort litigation
Due diligence
Risk management
Selected Industries
Asbestos products
Pharmaceuticals
Peter Kelso is an expert on mass tort and product liability litigation. Mr. Kelso advises clients on identifying risks associated with emerging litigation and specializes in developing strategies to quantify, estimate, and mitigate potential damages. He provides clients with expertise in product liability litigation, insurance coverage negotiations, mergers and acquisitions, liability ring fencing activities and bankruptcy reorganizations.
Mr. Kelso has advised many of the top investment firms on Wall Street on quantifying current and future potential costs associated with asbestos claims and other mass tort and environmental litigation and has given numerous speeches for the financial and legal communities. Mr. Kelso has spoken about emerging legal issues at conferences hosted by the AEI-Brookings Institute, Goldman Sachs, Bear Stearns, Bank of America Securities, LexisNexis Butterworths, and Citigroup. Mr. Kelso currently leads a working group of top international corporations and insurers on examining the risks associated with asbestos and other toxic tort litigation.
Selected Experience
Strategic consultant for asbestos-related personal-injury claims valuation matters on behalf of the Debtors in the matter In re Garlock Sealing Technologies, LLC, et al., No. 10-BK-31607 (United States Bankruptcy Court for the Western District of North Carolina): 2010–present.
Managed a team of experts advising a Fortune 100 company on potential damages and liability stemming from a class action suit brought by more than 1,000 plaintiffs alleging exposure to isocyanate compounds.
Key advisor to corporations, insurers, and investors on the financial implications of a proposed $140 billion federal trust fund for asbestos litigation. Provided fund forecasts and liability estimates for report used by the US Senate Judiciary Committee.
Managed a team of experts providing strategic consulting to an insurance company on allocation issues related to a class of claimants alleging benzene exposure.
Education
BA, History, Immaculata University
BA, Political Science, Immaculata University
Insight
Mealey's Asbestos Bankruptcy Report

,

November 2013

A 2013 Overview of Trust Assets, Compensation & Governance

Mealey's Asbestos Bankruptcy Report

,

June 2013

Asbestos litigation, bankruptcy trusts and changes in exposure allegations from 1991-2010

Mealey's Litigation Report: Asbestos

,

October 10, 2012

A 2012 Overview of Trust Assets, Compensation & Governance

Mealey's Asbestos Bankruptcy Report

,

June 2012

The financial abuse of future claimants in the T H Agriculture & Nutrition 524(g) asbestos bankruptcy

Mealey's Asbestos Bankruptcy Report

,

November 2011
Events
San Francisco, CA

,

November 5, 2014

Chicago, IL

,

October 10, 2014

Captiva Island, Florida

,

April 30 – May 2, 2014

Wilmington, DE

,

January 24, 2014

New Orleans, LA

,

November 6, 2013

Captiva Island, FL

,

May 1, 2013 – May 3, 2013

New Orleans, LA

,

May 5, 2011

London, England

,

September 29, 2009 – September 30, 2009