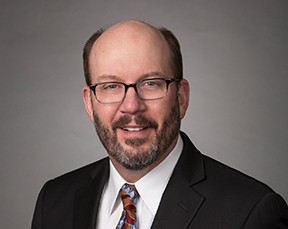 Practices
Selected Expertise
Business strategy
Econometrics
Game theory
Industrial organization
Microeconomics
Daniel P. O'Brien is a former Senior Economic Policy Adviser and Deputy Director of the Federal Trade Commission's Bureau of Economics, and former Chief of the Economic Regulatory Section at the Department of Justice's Antitrust Division. As Deputy Director for Antitrust at the FTC, he was responsible for overseeing the economic analysis in all of the agency's antitrust investigations. He has led investigations across a wide range of industries, including mobile telephone and internet services, car rental services, retail products manufacturing and distribution, software, futures exchanges, banking, wholesale distribution, aerospace pharmaceuticals, broadcast television, cable and satellite television programming and distribution, academic journals, aluminum manufacturing, and telecommunications, among others.
Dr. O'Brien has presented his research at numerous universities and conferences around the world. His widely-published research has affected how antitrust agencies approach competition issues, including: vertical restraints in environments with bilateral contracts, which illuminates conditions under which restraints can have pro-competitive and anti-competitive effects; critical loss analysis, which showed how to properly apply this tool to assess market power and competitive effects; and partial ownership, which is used by antitrust authorities to analyze the competitive effects of joint ventures and partial acquisitions. That work was also the first to explain the role of price pressure indices in analyzing the effects of partial or complete mergers between producers of differentiated products. His current research includes work on conditional pricing practices (share-based discounts, exclusive dealing, and tying and bundling), cross ownership by institutional investors, and the economics of privacy and disclosure, all topics motivated by his work at the antitrust agencies.
Prior to joining Bates White, Dr. O'Brien taught economics at Northwestern, Michigan, Georgetown Law School, the University of Verona, Italy, and most recently the Kelley School of Business, Indiana University, where he was a Visiting Professor of Business Economics. He has presented internal workshops on the economics of vertical restraints and horizontal mergers to economists at the FTC and DOJ. He has been a frequent adviser to and presenter before foreign antitrust and regulatory authorities, including those in the European Union, South Korea, Brazil, Peru, Columbia, Venezuela, Bolivia, Ecuador, Egypt, and the Czech Republic.
Selected Experience
Pre-Bates White experience
Identified and developed potential theory of harm in monopolization investigation in mobile telephony industry. Theory showed how an owner of intellectual property (IP) that is vertically integrated into the production of products governed by its IP can use vertical restraints (bundling, share-based discounts, and/or exclusive dealing) to evade fair, reasonable, and nondiscriminatory royalty constraints agreed to in the standard-setting process.
Prepared as Federal Trade Commission's (FTC) economic expert in its investigation of the Hertz/Dollar–Thrifty merger. Work included an empirical assessment of the price effects of previous mergers in the industry; assessment of evidence in firms' contemporaneous documents; identification and proof of theories of harm based on the evidence; writing of an expert report; and development of potential testimony. Explored both unilateral and coordinated effects theories.

Produced expert report and prepared as FTC's economic expert in Nestle/Dreyers merger, which combined the first and third largest producers of super-premium ice cream. Conducted empirical analysis of the demand for ice cream at the brand level, defined product markets, and assessed competitive effects. Work was central to the agency's decision-making in case.

Coordinated economic analysis of merger between Chicago Mercantile Exchange and Chicago Board of Trade. Conducted empirical analysis of substitutability of financial futures products; the likelihood that new products would enter and compete head-to-head with the merging products absent the merger; and whether the merger would create additional barriers to entry by other exchanges in the financial futures business.

Developed a theory of partial ownership to assess the competitive effects of the Time Warner–Turner merger. Tailored the theory to the cable TV industry by accounting for vertical relationships and the ownership structure and corporate control provisions in the industry. Analysis became a model for how to assess the competitive effects of partial ownership.
Education
PhD, Economics, Northwestern University
MA, Economics, Northwestern University
BA, Economics, Carleton College, Magna Cum Laude