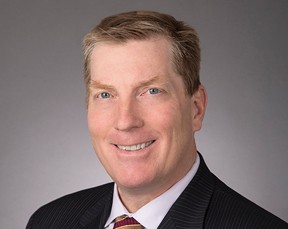 Selected Expertise
Damages estimation

Econometrics
False Claims Act
Fraud analysis
Healthcare economics
Healthcare reimbursement
Medical devices
Market analysis and research
Pharmaceutical economics
Pharmaceutical pricing and reimbursement
Statistical analysis
Selected Industries
Biotechnology
Computer hardware and software
Education
Food and beverage
Health insurance
Medical devices

Medicare and Medicaid

Pharmaceuticals
Retail
Telecommunications
Christopher Stomberg, PhD
Dr. Christopher Stomberg is a cofounder of Bates White's Healthcare & Life Sciences Practice and specializes in pharmaceutical and healthcare matters as well as statistical and econometric analysis. He received his PhD in economics from the University of California, San Diego. Dr. Stomberg has more than 20 years of experience as an economist providing expert services in antitrust litigation, fraud and False Claims Act (FCA) investigations, damages and exposure analyses, statistics, econometric modeling, and quantitative economic analyses. He has also consulted to pharmaceutical manufacturers on issues related to pharmacoeconomics and marketing performance optimization. His work with Dr. Halbert White on the detection of arterial plaques using statistical techniques on MRI images was published in a peer-reviewed journal. Prior to joining Bates White, Dr. Stomberg worked as a statistician and consultant in the computer and telecommunications industries, and as an analyst at the World Bank.
Selected Experience
Serving as an expert providing analysis on statistical, biostatistics, and causation issues for a medical diagnostic device manufacturer facing government investigation related to alleged FDA compliance violations.
Retained as a testifying expert to address certain statistical questions and potential effects associated with allegedly false or misleading advertising claims on behalf of a nutritional supplement manufacturer facing government investigations.
Authored expert report and provided deposition testimony on behalf of excess insurers involved in a coverage dispute regarding asbestos claims settled by an engineering and construction firm. Testimony covered the design and statistical analysis of a sample of settled claims at issue in order to assess the overall value of settlements tied to claimants with potential asbestos operations exposures.
Retained as a testifying expert to comment upon statistical analyses on behalf of a pharmaceutical distributor in a matter involving allegations of inadequate diversion control for certain controlled substances.
Retained as a testifying expert to present statistical analyses of claims data on behalf of a specialty pharmacy in a matter involving allegations of Anti-Kickback Statute violations.
Serving as a consulting expert to support expert testimony, statistical analysis, and liability and damages analysis for a large chain of clinics in a qui tam (whistleblower) case alleging FCA violations related to its billing practices.
Serving as lead consulting expert to provide liability and damages analysis for a major brand name pharmaceutical company in litigation alleging violations of state law in its marketing practices.
Served as a consulting expert on behalf of an interested party to the merger of ViroPharma and Shire. Participated in and helped prepare corporate executives for meeting with the FTC.
Served as lead consulting expert and coordinator for several expert testifiers on behalf of pharmaceutical manufacturers for alleged violations of fraud and FCA laws across a number of state-level jurisdictions. Providing data analyses and retrieval, expert analyses and industry expertise, litigation support, estimated exposure analyses, settlement support, and support for outside experts.
Education
PhD, Economics, University of California, San Diego (with focus on econometrics)
MA, Economics, George Washington University
BA, Economics, University of Massachusetts, Amherst
Insight
Lawyer Monthly

,

August 2013

Cascade Policy Institute

,

February 2012
Events
Part of Bates White's Life Sciences Symposium

Washington, DC

,

November 4, 2013

Washington, DC

,

October 18, 2013 – October 19, 2013

Washington, DC

,

November 30, 2012

Chicago, IL

,

November 8, 2012

Washington, DC

,

October 14, 2011

New York, NY

,

May 10, 2011 – May 11, 2011

Washington, DC

,

October 29, 2009

Brussels, Belgium

,

May 15, 2009

New York, NY

,

March 11, 2009 – March 12, 2009