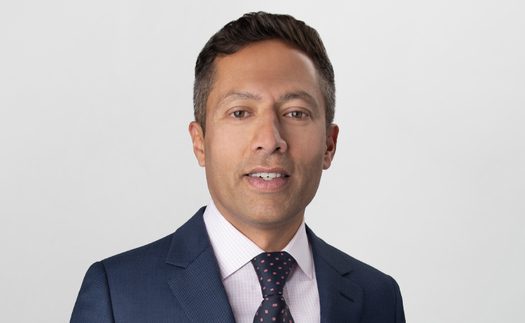 Selected Expertise
Applied econometrics
Class certification
Damages estimation
Healthcare reimbursement
Market manipulation
Pharmaceutical pricing and reimbursement
Predictive modeling
Selected Industries
Automotive parts
Chemicals
Energy
Finance
Healthcare
Pharmaceuticals
Pulp and paper
Sports
Arun Sharma provides consulting and economic analyses in the areas of market manipulation, energy market modeling, contract disputes, pharmaceutical pricing, patent issues, health insurance plans and reimbursements, insurance claims assessment, power purchase agreements, market power analysis, and damages estimation. He manages large and complex litigations involving damages assessment, class certification analysis, fraud, merger analysis, market power analysis, and other antitrust issues. Mr. Sharma brings his expertise in econometric and statistical analyses using large and complicated databases to develop and answer relevant questions in such engagements. He has assisted both inside and outside counsel, industry clients, and regulatory agencies such as the Federal Energy Regulatory Commission (FERC).
Prior to joining Bates White, Mr. Sharma was a Managing Economist at LECG, LLC, where he developed economic and econometric models and consulted in all aspects of the litigation process to support high-profile antitrust litigation cases and arbitration matters. Previously, Mr. Sharma worked at The World Bank as a consultant.
Selected Experience
In Federal Trade Commission v. St. Luke's Health System, Ltd., lead project in support of the expert work of Professor David Dranove on behalf of the FTC and the State of Idaho. The agency, along with Idaho Attorney General and rival hospitals, challenged the acquisition of Saltzer Medical Group by St. Luke's Health System. Provided economic analysis support on issues of market definition, competitive effects, and efficiencies. Judge B. Lynn Winmill, of the US District Court in the District of Idaho, ordered St. Luke's to divest Saltzer Medical Group.
Provided consulting support to FERC staff on the Amaranth Advisors market manipulation case. Developed statistical analyses to identify trading patterns and price movements. Managed the submission of expert report of Dr. Kathleen King. Developed econometric models to analyze issues related to trading activities in energy and financial markets.
Managed expert report submission in the PG&E Energy Trading - Power, L.P., Southaven Power, LLC, Caledonia Generating LLC, and National Energy & Gas arbitration in front of the American Arbitration Association. Assisted expert with damages analyses, econometric modeling, client presentations, discovery support, industry research, preparation of evidence and testimony, and critique of opposing expert analyses.
Managed the expert report submission of Professor David Bradford on behalf of the defendants in the ongoing In re Pharmaceutical Industry Average Wholesale Price Litigation. Developed economic analysis of pharmaceutical markets and reimbursements and directed the analyses of Medicare and Medicaid data and reimbursement patterns.
Managed expert report submission in In re Linerboard Antitrust Litigation. Analyzed the linerboard industry and prices and developed damages analyses and econometric modeling. Responsible for assisting the expert with damages analyses, econometric modeling, staff management, client presentations, industry research, preparation of evidence, and critique of the opposing expert′s analyses.
Supported expert report submission in Enron Creditors Recovery Corp. v. Citigroup Inc. Assisted counsel in deposition and trial preparations. Conducted econometric modeling and literature review for expert report submission.
Provided support to experts in various investigations, proceedings, and litigation resulting from issues related to the California electricity crises of 2000-2001. Presented analysis and information to clients, led staff in building complex electricity market models, and assisted experts with analysis and rebuttal arguments.
Managed the expert report submission in an aftermarket parts copyright litigation in the automobile industry. Worked with clients to gather data and information and supervised staff to assemble and analyze data. Also assisted the expert with the analyses and arguments of the case.
Education
MA, Economics, University of Maryland
BA, Economics, Denison University
Insight
White paper prepared for APPrO

,

June 21, 2006