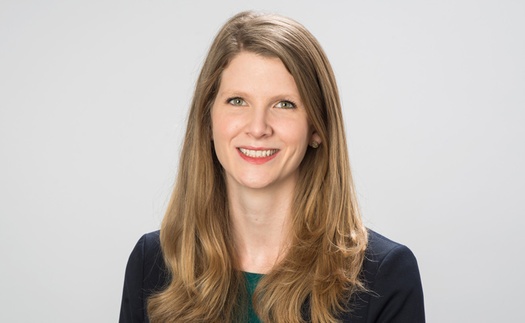 Practices
Selected Expertise
Antitrust analysis
Data analysis
Data mining
Data visualization
Market analysis and research
Mergers and acquisitions
Monopolization
Response to governmental investigations
Selected Industries
Agriculture
Biotechnology
Chemicals
Digital music
Healthcare
Health insurance
Medicare and Medicaid
Allison Zalazar works in the antitrust and competition practice where she assists in the preparation of economic expert testimony and provides consulting support across a variety of industries, including agriculture, healthcare, music royalties, and sports broadcasting. She specializes in in-depth industry research and analysis of complex datasets to shed light on antitrust issues that clients face. She has experience supporting both private companies and regulatory agencies through all phases of litigation.
Selected Experience
Supported lead expert on behalf of DOJ in analyzing the proposed merger of silicon metal producers FerroAtlantico and Globe Specialty Metals. Analyzed the competitive effects of the proposed transaction, and supported preparation of expert testimony in the event of a merger challenge.
Supported lead expert on behalf of Highmark Inc., who provided economic analysis of competitive effects and synergies in relation to its acquisition of Blue Cross of Northeastern Pennsylvania (BCNEPA).
Supported testifying expert on behalf of Pandora in Broad. Music, Inc. v. Pandora Media, Inc., its litigation with Broadcast Music, Inc. (BMI) regarding the royalty rate for Pandora's use of music licensed by BMI. Expert opined on what range of rates would be reasonable for Pandora's blanket license to perform works in the BMI repertory; assessed an appropriate advertising sales cost deduction for a Pandora–BMI license; and proposed a method to adjust the royalties that Pandora would pay to BMI when compositions are either directly licensed or withdrawn from BMI.
Supported testifying expert on behalf of Pandora in In re Petition of Pandora Media, Inc., its litigation with the American Society of Composers, Authors, and Publishers (ASCAP).
Supported expert in cases against two major sporting organizations for their actions to monopolize television and internet broadcast rights to games.
Supported testifying expert in the matter Certain Oil Country Tubular Goods (OCTG) before the International Trade Commission. Expert demonstrated the deleterious effects of unfairly traded imports of OCTG, including lower levels of investment, profitability, and employment in the domestic oil industry, and submitted reports and testified at preliminary and final hearings before the Commission.
Supported testifying expert on behalf of Kaiser Foundation Health Plan (KFHP) in United States ex rel. Chris McGowan v. Kaiser Foundation Health Plan. Expert provided analysis in connection with alleged False Claims Act violations concerning Medicare Advantage gain/loss bid margins, and authored report that identified logical and economic inconsistencies in plaintiff's allegations and that critically assessed and rebutted damages assertions made by plaintiff's expert.
Supported lead expert on behalf of DuPont in its litigation against Monsanto regarding alleged antitrust and intellectual property violations. Monsanto originally sued DuPont and its Pioneer subsidiary for infringing Monsanto's Roundup Ready soybean patent. DuPont countersued, accusing Monsanto of antitrust violations and of fraudulently obtaining the patent. Expert provided liability and damages analysis.
Education
MA, Applied Economics, Johns Hopkins University
BS, Economics, American University