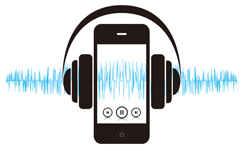 Copyright royalties
Provided expert analysis on behalf of Pandora in its litigation with Broadcast Music, Inc. (BMI) regarding the royalty rate for Pandora's use of music licensed by BMI. Opined on what range of rates would be reasonable for Pandora's blanket license to perform works in the BMI repertory; assessed an appropriate advertising sales cost deduction for a Pandora–BMI license; and proposed a method to adjust the royalties that Pandora would pay to BMI under certain conditions.
In the matter In re Petition of Pandora Media, Inc., supported the expert analyses, reports, and testimony of Dr. Leslie Marx on behalf of Pandora in its litigation with the American Society of Composers, Authors, and Publishers (ASCAP). Assisted the trial team with the cross-examination of ASCAP's expert and other witnesses. The court ultimately adopted key aspects of Dr. Marx's analysis of ASCAP's proposed benchmarks and set a rate within the range of rates proposed by Dr. Marx.
Testified on behalf of Music Choice before the Copyright Royalty Board of the US Library of Congress on the appropriate royalty for digital performance rights in sound recordings.