Yan Chen, PhD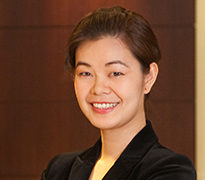 Working at Bates White has been a wonderful journey of continuous learning.
I have had numerous opportunities to interact with leading economists, outside experts, and visiting academics. They have helped me think more critically and creatively, and this has enabled me to deliver more effective analyses.
As an empirical economist, the most exciting thing about working at Bates White is the opportunity to address a variety of complex issues and work with large data sets. I have been able to leverage my graduate studies in my work analyzing sales data, surveys, insurance claims, and other issues. I have addressed unique data problems and used advanced modeling to predict economic impacts. It is especially rewarding that my work contributes to important litigation that may affect market competition.
Finally, it is a joy to work with smart and vibrant colleagues who come from five continents. I especially enjoy participating with them in community activities.
Education
PhD, Economics, University of Maryland, College Park
MA, Economics, University of British Columbia, Canada
MA, Economics, Zhejiang University, China
BA, Finance, Zhejiang University, China